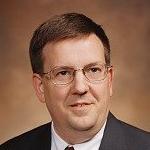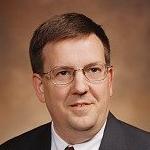 House Minority Leader Kraig Paulsen provided these remarks at 4:15 Sunday morning:
Thank you Mr. Speaker.  Mr. Speaker, ladies and gentleman of the House,

First I would like to thank my caucus.  It is indeed a great honor to stand for you and represent you.  We are 43 strong and we made a difference – be proud of your efforts and successes. Next year we will stand with 44 members as we welcome our friend Rep. Royd Chambers back from serving our country in the Middle East.  We look forward to serving with him in this chamber again. Thank you to my leadership team: Rod, Jodi, Jeff, and Steve for your input and efforts.  And a special thank you to the Republican Whip, Linda Upmeyer for your inexhaustible energy and focus.

I would also like to thank each of you who take the time away from your families and your lives at home to come to Des Moines and serve the people of the great state of Iowa.  Our task is often difficult and grueling, so I think each one of you deserves thanks for giving so much of your time and energy.

The staff of this building who work hard to keep bills moving, get amendments drafted, and make sure things are up and running each day. Thank you.  Specifically, I would like to thank my staff.  Thank you Jeff, Josie, Noreen, Lew, Lon, Brad, Ann, Kelly, Jason, Matt and Tony.  We like to say, and it continues to be true, that we have the most informed staff in the building.

Mr. Speaker – Mr. Majority Leader, I also want to thank you.  Obviously we have some profound differences on policy, but that did not prevent us from working together when possible for the betterment of Iowans.  You committed to me that House Republicans would have opportunities to engage and affect legislation and you followed through on that commitment.   I thank you for that.

Most notably we began working this session effectively to respond to last year's disaster through the newly formed Rebuild Iowa Committee – while we can debate whether we did enough in the right areas -  Iowa will be better because we worked together.

Republicans and Democrats worked together to write a disaster relief package after listening to the concerns of Iowans.  Of that, we should all be proud.

Unfortunately, much of the cooperation ended there.

Leading is not coming in and pushing a button based on your party.  Leading is listening to the will of the people and hearing the voices of the Iowans who put their faith in you.

I'm not convinced this House of Representatives listened throughout this session.

71 percent of Iowans opposed the massive and unprecedented borrowing proposal we passed in the last two days.  Maybe that is why Iowans weren't allowed to see the massive spending plan until it was about to be debated.  Even aside from the secrecy which surrounded the formulation of this scheme, the really frustrating part is that Republicans believe we could have accomplished the same things without – WITHOUT – borrowing a single dime if we simply used the infrastructure fund for infrastructure.

On tax day, thousands gathered right outside this building saying, enough is enough, cut back.  Yet, you voted for the largest amount of spending in the history of our state.  Once again, I'm not sure that this House listened.

A few weeks ago the Iowa Supreme Court handed down their ruling striking down traditional marriage in Iowa.  Iowans again came to this chamber and pleaded with this body to take action.  Iowans want to have a chance to be heard on this issue– to vote on a constitutional amendment defining marriage as 1 man and 1 woman just as many promised we would do.  House Republicans tried to make that happen but were circumvented by procedure.  This is very regrettable.

Only 40 percent of Iowans supported the prevailing wage bill.   They sent a deluge of messages voicing their hesitation, but we debated anyway. Later, an even more unpopular plan to take away Iowans' largest tax deduction was brought to us. As a sea of red shirts packed the balconies to stand up against the raiding of their wallets.  Instead of listening, they were removed from the chamber.

In January, every leader in this chamber promised Iowans that the Legislature would review each program and line item in the state budget to find waste and inefficiencies.  Well, House Republicans followed through.  We went through hundreds of pages of budget documents from state agencies.  And what did we find?  Projects that could be postponed, cars that didn't need to be purchased, and money that could not be accounted for.  We found $337 million in waste and inefficiencies and offered them as amendments.  Virtually every one was rejected – in fact less than 1% of these savings were accepted.

The result? Historic levels of spending in the state of Iowa.  This is astounding considering all Iowans have heard about are the painful budget cuts and program eliminations.  It is counter-intuitive to know that state revenues are going down and then, fully armed with that knowledge, pass a budget that not only exceeds available revenue but is the largest budget Iowans have ever seen.  After all of this spending I'm left to wonder – if more and more government spending revs up the economy, then why isn't ours humming along?

Republicans said over and over that we were using a three part test to weigh each bill.  1. Does it grow Iowa's economy?  2. Does it create jobs?  3. Does it encourage our employers to reinvest in our workforce?

Countless times this year, Republicans urged the majority party to use these same checks.   To consider the choices everyday Iowans are making as they tighten their belts and reexamine their own household budgets to weather this economic storm.   We asked how we were putting even one of 80,000 Iowans back to work.

I'm not convinced that this House was listening.

Mr. Speaker and ladies and gentlemen of the House, I will close with this thought:Â  we have spent nearly all of our time this session doing one of two things:Â  spending or borrowing.

As I think back over the last 100 days I think of several things:  the most money spent in Iowa's history, a partial response to flooding, saddling our children with years of debt, and a failure to act on the issue of marriage.   While I see this as disappointing, I also see an open door of opportunity to take the time to again listen to Iowans and return next year and do the people's work.