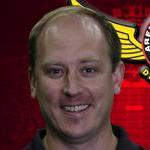 A new message from Matt Strawn, Republican Party of Iowa:
DEMOCRATS PLAN TO ELIMINATE FEDERAL DEDUCTIBILITY AND RAISE TAXES ON IOWANS!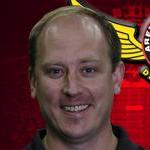 ACTION ITEM:Â  Join US for a Republican Rally at the State Capitol tomorrow night.
Just when you thought things could not get worse at the Democrat-controlled Statehouse, majority Democrats have hatched a plan to raise income taxes on tens of thousands of Iowans by eliminating your right to deduct federal income taxes on your Iowa income tax return.
What Democrats call "tax reform" we see for what it is:  a blatant attempt to use Iowa's tax code to play destructive class warfare games and redistribute the wealth.  Their plan would result in big tax increases on the very people on which we are depending to get this state out of our economic slump.
And, for the first time in Iowa history, you would be forced to pay state income tax on money you use to pay your federal income tax.  A tax on a tax is wrong and Iowa Republicans MUST stand together and defeat this job-killing legislation.
Here are TWO big ways you can help stop this bill:
ATTEND the Republican Rally at the State Capitol today.   On Tuesday, March 31, at 7:30 p.m. there will be a public hearing on the proposed bill to eliminate federal deductibility.  We want to pack the House Chamber with hundreds of Republicans to oppose this terrible legislation.

Republicans are encouraged to gather in the basement of the State Capitol at 6:30 p.m. on Tuesday night to hear from opposition leaders and learn how you can make a difference.  We will then march up to the House Chamber and fill the seats.  If you are able to attend, please send an email to Eric Johansen, our Political Director, at [email protected].

Call your State Representative and State Senator, ASAP.  Let your legislators know you strongly support keeping federal deductibility and OPPOSE raising taxes on Iowa's job creators.  Here are the numbers for the House and Senate:
Iowa House of Representatives:Â  515.281.3221
Iowa Senate:Â  515.281.3371
Don't know your state legislators?  Click here and use this tool to find out who represents you.
Want to see the actual bill?  Click here to see the actual legislation.
This legislation could be the defining moment of the 2009 General Assembly.  The state checkbook is empty, the savings are nearly gone, the credit card is getting ready for action, and now Democrats are getting ready to stick-up taxpayers for even more.  Enough is enough.
You don't have to wait until November 2010 to start making a difference.  You don't have to wait to make your voice heard.  JOIN us at the State Capitol tomorrow, call your legislators, and SHARE this information with other Iowa Republicans.
We can still win this battle.   ACT NOW!
~ ~ ~ ~ ~
The Conservative Reader will be at the Rally and Hearing… look for udpates on Art Smith's Twitter, and a wrapup here after the hearing!