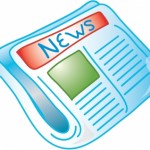 Two new Iowa web sites have popped up in the past few weeks.
One is The Iowa Republican.  Craig Robinson founded this site as an alternative to the media content currently available that, especially in Central Iowa, maintains a particularly strong slant to the left.  Craig managed to also snag Krusty Konservative, Battleground Iowa and Constitution Daily as resident commentary (replacing their former site locations).  The site has a very professional look, contains valuable content and appears to be a great start to providing valuable and timely news and commentary relevant to those of us who espouse a Republican, and apparently conservative, perspective.
The other is The Bean Walker.  Tim Albrecht publishes this site that looks a lot like the Drudge Report, only it's focused on Iowa news.  The site includes links to web sites for what I think are every known media outlet in the state, including Iowa-based blogs (including The Conservative Reader).  Also a great approach, good content, and an independent reporting vessel iteself.
Both of these web sites are great additionals to the resources available to Iowans for news and commentary.  Good luck to both as we all continue to grow the value of the Internet and bring valuable content to Iowans!