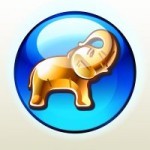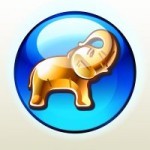 Note: Art Smith is Communications Director for the Polk County Republican Party.  His views as expressed here are not necessarily those of the Polk County Republican Party.
Just an observation but if the Executive Director of the Republican Party of Iowa (RPI)leaves this key position to work on the Branstad campaign, is that not sufficient reason to confirm that Branstad is going to run?   Well, Jeff Boeyink did.  RPI has benefited greatly from Jeff's work, and will certainly be a challenged in finding a comparable replacement.  Matt Strawn had this to say today:
"I hope all Iowa Republicans join me in thanking Jeff for a job well done. The Iowa GOP is better off because of his service and tireless advocacy for principled, conservative government. I'm personally grateful for his wisdom and guidance and wish him well."
This is a major coup for the Branstad campaign, due to Boeyink's strong skills, relationships, experience, and the level of credibility he adds to the campaign.
From Terry Branstad's campaign comes this statement:
Richard Schwarm today announced the hiring of Jeffrey Boeyink to lead the Terry Branstad 2010 Committee as it continues to explore a possible gubernatorial run by former Iowa Governor Terry Branstad.

Schwarm said, "This is the next natural step in our exploratory process as we move from a volunteer effort to the acquisition of professional staff and financial resources to take Terry Branstad 2010 to the next level of effectiveness."

Boeyink has served as Executive Director of the Republican Party of Iowa (RPI) since last February and resigned yesterday to accept this new position. Prior to joining RPI, Boeyink served as President of Iowans for Tax Relief where he worked for more than two decades.

Schwarm also noted, "This appointment does not signal any change in Terry Branstad's status as a potential gubernatorial candidate. He continues in his role at Des Moines University and will make his plans known at a future date."
Others commenting today included Polk County GOP Co-Chair Will Rogers:
"Jeff has a tremendous amount of experience and will bring a level of talent to the race that is unparalleled by any of the other campaigns including Culver's."
The story broke this morning at The Iowa Republican web site (although I first found out about it from David Chung's Hawkeye GOP site via Facebook).  As David stated, finding a new Exective Director is going to be job one for Matt Strawn.
For all of the other candidates for Governor, I think the time has come to acknowledge that Branstad is in the race, despite Schwarm's comments about the campaign being "exploratory".  For some, that might mean cutting off the campaign and for others it means being more direct in speaking about Branstad's record and ability to beat Culver.  Either way, the elephant in the room should be visible now.
We will be talking about this today on The Bean Walker Live! internet radio show during the first hour.  Email me or chat me your comments today!