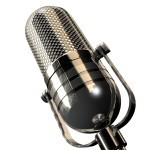 Update! Link to podcast of today's show!
Last Tuesday (September 29), I hosted the second half of Tim Albrecht's program "The Bean Walker Live!" on Des Moines Local Live, and today begins 3 weeks of hosting the program in full while Tim concentrates on getting married!
On today's show, during the first hour I will have Shane Vander Hart from Serve Our Youth Network to share about the volunteer opportunities they have and how they cooperate with local government to impact the lives of high-risk kids in the Des Moines Metro area.
During the second hour, Connie Schmett from Polk County (Iowa) Republicans will join us to talk about the upcoming Fall Dinner at Living History Farms this Sunday featuring the Iowa Republican Gubernatorial Candidates.  We will also talk about some of the big issues in state and federal government this week.
Here's a link to the podcast of last week's show.