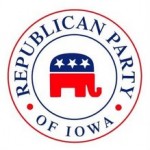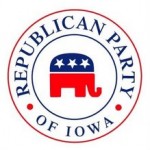 Here in Polk County we have a special election coming up to replace State Senator Larry Noble (R-35), who has been appointed to be the new commissioner of the Iowa Department of Public Safety.  The special election will be held on January 18th, and Republicans will be holding a nominating convention tonight to select a candidate.  Democrats will meet to select their candidate on January 3rd.
A few members of the Republican Party of Iowa's State Central Committee (SCC) decided to come out in support of one candidate.  That story, and some opinion, is well covered by Craig Robinson of The Iowa Republican.  Also, highlights of all five of the announced candidates for tonight's convention are found here.
Some of the comments left at The Iowa Republican were from people that don't see why the public support of a candidate by members of the SCC is a concern.
The answer is hardly black and white on its face.  I have myself worked to remain neutral during the 2010 primary while serving on Polk County's GOP leadership team (and I am confident that those county leaders are remaining neutral as they did earlier this year) because it seemed most consistent with my own approach to fairness.
I see two principles of leadership at play here:
Leaders should lead, which often means providing guidance to those who are being lead when necessary. Â For example, when working through or executing a plan, a leader should be able to articulate what needs to be accomplished, and perhaps how.
In party politics (as in public elections), leaders should allow those who hold the power to elect (in this case, the convention delegates) and those who are competing with each other for a position to do so in a fair and unfettered manner.
Overt support of a candidate by any members of the SCC is not, on its face, in contradiction with the second principle. However, there are some people who will be swayed by the endorsement and will vote without conducting their own due diligence.  This may be a fact of life, but I like to encourage people to do some research on their own when possible.
The endorsement may also give the appearance of favoritism and a sense that perhaps those leaders do not trust the delegates to make a sound decision (or the "right" decision) on their own.  If nothing else, it can "feel" fettered.
Of greatest concern to me is the impact that leadership endorsements have on other candidates, both those running against the endorsee, and those who may want to run in the future.  It is unnecessarily demoralizing to a candidate who, if they win the nomination, may not believe the party fully supports their candidacy.  And those who may consider running in the future could easily believe that they are doomed if they are not hand-picked by party leadership.  It should be clear how these results can impact the success of the party, which needs qualified candidates who are willing to step up and work hard to win.  Putting up internal barriers, whether perceived or real, will limit the party's opportunities and long-term success in recruiting qualified candidates.
I began by identifying two principles, and have not addressed the first one. Â Does the endorsement provide the kind of guidance that, as members of the SCC, is needed by the delegates? Â I submit that it does not (I do not have contra-argument, simply no supporting argument comes to mind), and as such it seems the better side of integrity to avoid the appearance of impropriety and act in a way that will help the party in the long run (candidate development) by remaining neutral while the delegates work their way through this decision.
These SCC members have already hurt themselves and the party, perhaps not grossly, by endorsing a single candidate.  They should take some time and think about this before acting in a similar fashion in the future.  They should keep in mind that it's not about them or their preferred candidate, it's about the party as a whole.
~ ~ ~ ~ ~
I'd like to acknowledge an example of someone who took the opposite approach.  My friend David Chung, who runs HawkeyeGOP.com, was on the SCC when he decided to support Christian Fong for Governor.  He resigned from the SCC in order to ensure he did not create a conflict of interest, and because he felt it was important to provide public support for Christian.  David's enthusiasm and the opportunities he had to create visibility for Christian, made this a good decision.  His integrity and care for the party make him a valuable asset to Republicans, and I'm glad that after Christian's campaign ended he was able to be re-elected to the SCC this year.