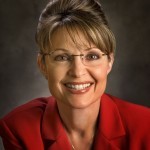 What a great evening! Kathie Obradovich pointed out that it's like being in an airplane hanger here at Hy-Vee Hall, but we have a great crowd, a lot of great Republicans and big group of press (75 registered), including a number of national names.
The theme of those speaking is what this crowd expects to hear: Reid and Pelosi are bringing the country down, killing jobs, killing the economy, stepping on the Constitution. What the country needs is smaller government, stronger jobs and economic growth, and greater fiscal responsibility, and Republicans can deliver.
Speakers included Republican Party of Iowa Co-chair Jim Kurtenbach, Representatives Steve King and Tom Latham, Senator Chuck Grassley, Former Governor and Candidate Terry Branstad, and Republican Party of Iowa Chair Matt Strawn.
Terry's speech was the most heavily targeted at his opponent (Governor Chet Culver), hitting on all of the same issues we've heard on the campaign trail and in this week's debate. Of the warm-up speeches his was probably the longest. Terry was very warmly received by this crowd, and he also took the time to mention all of the state constitutional office candidates.
A nice video tribute to the late President Ronald Reagan was part of the program, which included highlights from some of his best speeches over the years.
Matt Strawn gave a great talk on the importance of stepping up now and making sure we get as many principled conservative Republicans elected this fall as we can, as he introduced Sarah Palin.
So, what did Sarah have to say?
Sarah complimented Iowa, complimented Terry Branstad, then talked about staying focused on the 2010 election and not the 2012 election, meaning she wasn't going to talk about whether she is running for President in 2012 or not.
She talked about the need to elect leaders who respect "We the People", like Senator Grassley, Tom Latham, Steve King, and then mentioned her endorsement of Brenna Findley.
What does "We the People" mean, anyway? Sometimes this term is being used lately in a context that sounds like it is equivalent to "We the Conservatives". Sorry for the tangent.
Sarah went on to talk about how competition (in primaries) is good, but that it is now time to unite. If we want to stop Obama, Pelosi and Reid, then now is the time to unite. She talked about the need to move on now after having lost primaries. And the Need to set aside internal power struggles for the sake of the party. The need is great going into the mid-term elections.
Sarah then went into an extended criticism of the Press and emphasis on the importance of holding the Press accountable when they are telling untruths. She even Called some of the media "cowards". She made a number of suggestions about what she thought party leadership should be doing right now.
I think she's running for RNC Chair.
sarah said that Voters and patriots will restore America. Our (Republican) candidates will bring back constitutional government. She agrees with Obama that there are better days ahead… starting on November 2.
Sarah went on to provide a list of the problems with the current administration and Congress. Culminating with the President's "foolish" attempts to run a conciliatory foreign policy with our enemies, in stark contrast to Reagan's strong support of allies and strong confrontational hold against our enemies.
She believes that Principles and People will help hold our nation together, and that it's time for a national rediscovery and renewal.
Overall, her speech was very pro-business, pro-individual, pro-radical renewal, and very contrary to current federal policies.
And finally the biggest philosophical dichotomy we struggle with against Democrats today: we don't need to fundamentally transform America, we need to restore America.  Great line, strongly received.
Although I agree with much of what Sarah had to say tonight, I will say I feel like I've been riding on a bullet train as she dropped a lot of already well-worn (literally word for word what I hear day after day from a variety of conservative sources) sound bytes as I passed by.  She basically covered much of what conservatives are frustrated with in our current government and many of the principles that conservatives are anxious to see drive what our government does (and does not do).
Nothing that she shared tonight compelled me to hold her up (despite my support of her two years ago) as a strong candidate for President. But I do think she can continue to be a strong voice for the movement, the party, and for people who feel they are not being heard.
And many of those people may think this gives her credibility as a Presidential candidate. That's okay… but I don't agree. At least not yet.  As I said before, she states a lot of what I agree with at a very high level, but I want to see some meat in the form of detailed policy statements.  My friend Shane Vander Hart tells me I need to read some of her recent writings, which I will do.
Anyhow, it was very encouraging to see so many Republicans gathered to celebrate our history of strong conservative values, and to get enthused for the campaign we are fighting this year. Hats off to the Republican Party of Iowa for an awesome job with this event! And thanks to Danielle Plogmann (RPI Communications Director) for doing a great job providing for the press and bloggers!
At the blogging table we had Craig Robinson (the Godfather), Shane Vander Hart (the Preacher, and Sarah's number 1 fan in the Iowa Blogosphere), Albert Bregar (hizzoner), Grant Young (he never said "epic" tonight) and the folks from The Cool Conservative.