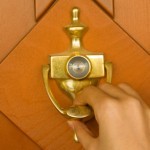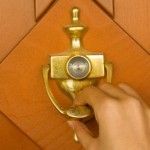 Matt Strawn, Chairman of the Republican Party of Iowa, will be out door-knocking and encouraging folks to get out and vote in Altoona along with Kim Pearson who is running for the Iowa House in District 42. 
"Every local race matters in this election," Strawn said. "Changing Chet Culver isn't enough. We need to change leadership in the Iowa legislature and return principled, conservative government to the people of Iowa. We need to elect people like Kim Pearson."
It's awesome that Matt is getting out and helping candidates like Kim.  Kim is a great example of a new group of candidates that have just had enough with "business as usual" politics and want to get state government back to doing the work it is intended to do.  More information about Kim can be found at her web site by clicking here.
Other party leaders have also been getting out and doing work along side of the volunteers.  John Bloom and Will Rogers (Polk County GOP Chair and Co-chair) have both put in scores of hours making phone calls, deliverying yard signs, attending and hosting fund raising events, and knocking on doors.  These two leaders have put as much time as possible into this campaign and the impact is impressive!
But most importantly, it's encouraging to see the level of work being done by volunteers and interest in general in this year's mid-term elections.  The work being done by volunteers is great.  We are seeing a lot of yard signs and bumper stickers… I just put up my first ever barn sign on a friend's property.  Granted, I'm known in the neighborhood as the "Burma Shave Guy" because I have so many signs on my lawn.  But everyone knows who to come to for signs of their own as well.
I've also had a lot of great personal interaction at work, church, in the grocery store, on the street… it's pretty amazing to see how interested people are in what is happening in our government!
Signs are great, phone calls are good, but the most effective way of impacting voters, in my opinion, is knocking on their door and talking to them.  Some of the best campaigners are good at getting out and meeting folks in their community, and getting volunteers to do the same on their behalf.  I'm really glad that Matt and Kim are going out today to connect with the voters.  This year's election should be a turning point for our state and our county.
How can we all best show our appreciation for the work being done by party leaders and volunteers?  Get out and vote.  Polk County satellite voting is available today and tomorrow (locations can be found at www.polkgop.com) and early voting is available up to the day before election day (information on this also found at www.polkgop.com).  Or, just go to your polling place on election day and vote.  If you don't know where your polling place is, you can get that information at this link.
Parties and candidates can all still use volunteer help.  Go to www.polkgop.com to find a Republican candidate to connect with, or use the contact information there to connect with the Polk County Republican Party or the Republican Party of Iowa.
Now is the time to make a difference.  Don't wait.