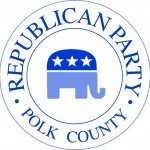 The following was released by the Polk County Republican Party:
The Polk County Republican Party commissioned a poll in Iowa's 3rd Congressional District that shows Republican Brad Zaun leading by 7.3% points in a head to head match-up with incumbent Leonard Boswell.
"These numbers are very encouraging for Senator Zaun and Republicans across the board. Â It is clear voters in central Iowa are looking for new, principled leadership," said Chairman of the Republican Party of Iowa Matt Strawn.
Other highlights in the survey include:
Zaun beats Boswell in Polk County, 46.5% to 38.4%
Among Independent voters, Zaun again leads Boswell, 41.3% to 31.7%
Boswell hard re-elect is only at 24.7% with a total re-elect of 34%, but 51.3% of voters say it's time for a new person
25.4% of Democrats say it's 'definitely time' for a new person
Zaun earns support from 26.2% of Democrats
"Polk County Republicans are more organized and energized than ever before.  These numbers confirm what we're seeing on the ground.   We're going to do our part to support candidates like Brad Zaun both financially and organizationally and help them to victory in November," concluded  Chairman of the Polk County Republican Party John Bloom.
The survey consisted of 300 likely general election voters and has a margin of error of +/- 5.6%.   The 300 completes were comprised of 21% independent voters, 42% Democrats and 37% Republicans with 66% of the respondents being from Polk and the rest geographically proportioned from the remainder of the 3rd District.  The survey was conducted by Victory Enterprises out of Davenport, Iowa.