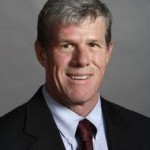 Especially after the last two years of bitter political fighting in Iowa, when you hear an initiative is being co-championed by Rep. Ako Abdul-Samad, Brad Zaun and Kevin Koester–you take note.
Below is the full press release announcing this effort.  Though we are closing down shop tomorrow for Thanksgiving, on Friday we will run a detailed look at the legislation so you can form your own thoughts on its merits.
————————————————————————————————————
FOR IMMEDIATE RELEASE: Tuesday, November 20, 2012
Contact:
Rev. Bobby Young, President
515-491-0905; [email protected]
Jonathan R. Narcisse, Advisor
515-770-1218; [email protected]
 Iowa Urban Initiative To Announce Economic Empowerment Act
On Wednesday, November 21 at 8:15 a.m. at Mt. Hebron Baptist Church, 1338 – 9th Street in Des Moines, the Iowa Urban Initiative will announce the Every Working Iowa Economic Empowerment Act or Empowerment Act campaign.
In addition to Pastor Bobby Young, President of the Initiative, a bi-partisan legislative effort will be headed by Sen. Brad Zaun (Rep.) of Urbandale who signed on to the effort this spring at an informational gathering for community leadership, Ast. Minority Leader Rep. Ako Abdul-Samad (Dem.) of Des Moines, Rep. Deborah Berry (Dem.) from Waterloo and Rep. Kevin Koester (Rep.) from Ankeny.
Other local and state activist are expected to be present also representing the political spectrum from those who were engaged in the Occupy movement to Tea Party leadership.
Statewide Campaign
Representatives Abdul-Samad and Berry will take the lead in promoting the Act statewide. Town Hall Forums will be held in Des Moines, Waterloo, Davenport, Cedar Rapids and Sioux City and a barnstorming media blitz will cover several communities throughout Iowa including Clinton, Dubuque, Burlington, Fairfield, Iowa City,  Ottumwa, Marshalltown, Mason City, Ft. Dodge, Spencer, Council Bluffs, Ames, Storm Lake and Lee County.
Senator Zaun To Head G.O.P. Support
"The reason I am here today is to support an idea that is thinking outside the box. What we have been doing the past few decades has not been working. This is a method to empower every working Iowan – to reward people for their hard  work and sacrifice; to reward Iowans by creating a way for them to invest back in their communities; to invest in their favorite non-profits; to invest in their churches and favorite organizations; to invest in rebuilding our small towns and rural Iowa; and to invest in small business and economic growth – in all 99 counties. This act will create accountability and take control from politicians and bureaucrats and put it back in the hands of the people where it belongs."
With those words State Senator Brad Zaun (R) embraced Pastor Bobby Young, Chair of the Iowa Urban Initiative in announcing his support for the Every Working Iowan Economic Empowerment Act this spring.
Zaun stated that this Act represents not only the best of what Republicans stand for but a key to growing Iowa's economy and population after years of decline. He especially praised the Acts shift from reliance on big government as the solution to returning power, hope and opportunity to every working Iowan.
Sen. Zaun,  one of Central Iowa's most popular and respected Republicans, was the party's nominee for U.S. House District 3 in 2010 and is the former ranking member on the Iowa Senate's Ways and Means committee. Zaun currently serves on the Senate's Commerce, Rules and Administration, Transportation and Ways and Means committees and came to the Senate in 2005 after serving as Mayor of Urbandale, Iowa from 1998 to 2005.
A District In Need
"I feel this is the first step to addressing the economic needs of community – urban and rural. It gives people the opportunities to become self-sufficient and determine their own economic destiny," stated Rep. Berry.
Berry, a former member of the Waterloo City Council, serves perhaps Iowa's most urban district when poverty, academic woes, health disparities and rampant violence are factored in.
"Most Iowans, including our legislators and governor, can even comprehend the dire condition of this district and the plight of urban Iowans. This Act is a powerful remedy to the pain and needs we face."
She currently serves on the Iowa House Local Government, Public Safety, Veterans Affairs committees and the Health and Human Services Appropriations Subcommittee.
We Can End Poverty
"For most of my life schemes have been introduced to revitalize urban Des Moines and urban Iowa. In Des Moines we do not see the impact of a quarter billion in federal funds on a still blighted "Model Cities" community. We do not see the benefit of trickle down economics. What we find instead is that 70% of the families with children in the Des Moines School District, our state's largest, can not feed them without the government putting food on their table," stated Rep. Abdul-Samad.
"This Act is vital on a number of levels," stated Rep. Abdul-Samad whose district is in comparable shape to Rep. Berry's.
"First it grows the Iowa economy from the ground up. Again, trickle down economics has not worked in our state. It helps small businesses with workers and capital. It helps working families retain and invest their earnings. And, it provides vital resources to those serving communities in all 99 counties; to key rural revitalization initiatives and to business ventures at every level. Finally, this Act has the potential to end poverty in Iowa. Republicans and Democrats must join together in getting this legislation passed and starting the reconstruction of our state.
Addition of Rep. Koester
"We are honored to have Rep. Koester join this effort," stated President Young. Many Iowans are suffering. Urban Iowans are especially struggling. The addition of Rep. Koester demonstrates that this truly is a bi-partisan initiative that will help Iowans in all 99 counties. We look forward to securing the 51 votes in the House and the 26 votes in the Senate to get this to the governor's desk," stated President Young.