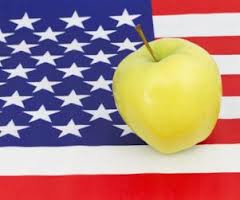 In my senior year of high school I took advanced physics with Mrs. Osborne; one of my favorite classes with one of my favorite teachers. Being an advanced-level course, only kids who wanted to be there had signed up for it. The teacher knew that we wanted to be there, and actually wanted us to be there as well. The class was very instructional and free of behavioral problems. Amazingly, the teacher treated us like full human beings – which is not always the case in public school.
The moral sentiment at work was that of voluntarism – not to be confused with volunteerism, which is when career politicians or community leaders want you to work for free. Voluntarism is the manifest free will; when you do something because you want to do it.
In my opinion, only voluntarism can save the academic future of most youth, and thus education reform is largely a waste of time.
Compulsory state education does not have the tools needed to enact this lesson on a societal scale. How can you introduce voluntarism into state-run, compulsory education? You can add a handful of electives for a handful of students, but how can an institution that depends on force adopt the benefits of free will?
The philosophy behind education has also changed; many Americans still equate education with Laura Ingalls Wilder and prairie schools, and a time when education was geared towards teaching specific skills designed to help the students understand the world and be more self-reliant in it.
Teaching to increase self-reliance is not the same thing as preparing for the jobs of tomorrow. In times past, the philosophy of education acknowledged – as the pediatric human resource gulags of today no longer do – that children are actually people.
A Dutch Master's Take
Any person who is concerned about the state of education in this country would do well to consider "The Geographer" by Johannes Vermeer. (You can see a representation of it from Wikipedia here)   A man is stooped over a map on a table and holding a compass. His other hand is resting on a book – he is propped up by knowledge in a sense. He is peering out the window, and the cabinet behind him is casting a rather long shadow. Perhaps the man was so carried away by his study that he lost track of time, and is now noticing the sun moving lower in the sky. Such was his delight with his work.
The late art critic Robert Hughes said that the job of art was to " make the world whole and comprehensible …. Not through argument but through feeling, and then to close the gap between you and everything which is not you, and in this way pass from feeling to meaning."
Now, this is far too much existentialism for anything run by the government to digest, let alone copy. There is nothing for government to gain by having self-reliant people in a whole and comprehensible world.
Besides, the students don't need to understand, they merely need to be trainable for wage-serfdom masquerading as opportunity. Understanding the world and having the tools to be self-reliant in it appear to be severe disadvantages today, much to our eventual detriment.
National Career Readiness Certificate
Brought to you by the same people who produce the ACT's, the NCRC is a test designed to measure applied mathematics, reading for information, and searching for information.
It will also test "soft skills," like teamwork and tolerance, to make sure that the propaganda was absorbed properly and to weed out the self-reliant, self-confident, potential whistleblowers of tomorrow.
According to an Iowa Workforce Development presenter, the NCRC will soon be widespread – if not mandatory – for Iowa high school students. According to someone in the Governor's Office, it isn't. He also implied that I was falling for a conspiracy theory for thinking so, which annoyed me.
What is wrong with testing kids for employable skills?
Well, here is what is wrong with it; a fortune in taxes has gone to build schools, staff them with teachers, and bus children to the schools for 13 years at the end of which they receive a diploma, which is apparently so utterly disconnected from any intellectual capacity that the diploma-laden youth must take a standardized test to prove that they can read. Will no one throw the flag on this?
Voluntarism
Even teachers who hate everything I have to say will tell you that when a student is interested in something – and it doesn't really matter what – performance increases across the board.
The excitement dripping from Vermeer's work captures the essence of learning and curiosity conducted in solitude and peace, by someone who in doing so was quite transported. Government education policy cannot copy this; they can only make room for it.
They won't.
What Vermeer celebrated in paint, America can suppress with psychoactive drugs. So, children will be sent to school, set to work on things which don't interest them, and if they don't sit down and shut up for their boring lessons, then their compliance will be compelled through pharmacology.
So much for manifest free will.