Filed Under: Election, Featured Local, Iowa Politics, Iowa Republicans, Party Politics, Republican Party of Iowa

Print This Post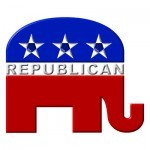 In hopes of making a seamless transition in leadership, the odds of using an already scheduled meeting of the State Central Committee to choose a new leader is becoming increasingly likely.
Fellow blogger, and State Central Committee member, David Chung is all over the story.  Please check out the link below that will take you to his site HawkeyeGOP.com.  I have been a reader of his for a while now–besides being a reasoned voice from inside the Party, he has shown absolute fairness in dealing with all issues.
Not only does he touch on the rules governing the process, he gives a brief rundown of the three known candidates to replace Matt Strawn, who recentley stepped down as Chairman of the Party.
Click here for David Chung's story at HawkeyeGop.com
About the Author
Mr. Arnold is a long time constitutional conservative. He holds a Bachelor of Arts Degree in English Literature from the University of Iowa. Over the last few years he has been involved in numerous political campaigns, most recently serving as campaign manager for an Iowa House candidate and serving as a city chair for Tom Latham. He is self-employed, running a small business in Ankeny, Iowa where he resides with his wife.
Sorry, comments for this entry are closed at this time.