Thursday morning John Landon put fellow Republicans and House District 37 residents on notice that he plans to run for the newly created seat in the Iowa legislature.
Stay tuned in the coming weeks as The Conservative Reader:Iowa will follow this developing primary and have a sit down interview with Mr. Landon as he embarks on this campaign.
The following is the press release sent out by the Landon camp: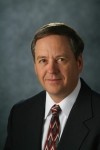 For immediate release
October 5, 2011
ANKENY, Iowa — Pledging to be an aggressive leader for a balanced state budget, economic development, education reform, and agriculture, Ankeny resident John Landon today announced his candidacy for the Republican nomination for Iowa's State House District 37.
A lifelong Iowan with a background in business, Landon (525 NE Stone Valley Drive, Ankeny, IA) is a pro-life, pro-family conservative committed to balancing the state budget; creating jobs in a favorable climate for business and agricultural growth; eliminating costly regulations; and making education more cost effective.  "I will be an aggressive leader for Ankeny and surrounding townships in the state legislature," said Landon.  "Jobs are vital, and residents of this district want a leader who shares their vision of Ankeny job base and agricultural growth without raising taxes."
Landon is partner at Peoples Company where he is a farm manager and agricultural land Realtor.   Landon is a Viet Nam veteran who served in the Navy Seabees prior to graduating from Iowa State University.  He is an active leader at Cornerstone Baptist Church and served many years as a Boy Scout leader with Troop 188. He has also been a leader in the Polk County Republicans in recent years.  Landon, and his wife Marvis, have two children, Eric (married to Rebecca) and Morgan who both graduated from Ankeny High School, having attended Ankeny schools K-12.
Iowa House District 37 is a newly created district that includes the north side of Ankeny (Ankeny Precincts 1-7, 9-10), along with Lincoln and Douglas townships.  The primary for Iowa House District 37 will be held in June and election in November 2012.