Filed Under: 2012 Elections, Affordable Care Act, Ankeny, Barack Obama, Education, Featured, Featured Local, Iowa General Assembly, Iowa Governor, Iowa Politics, Medicaid, Public Schools, Taxes

Print This Post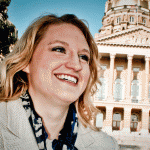 This is second installment of a 2-part interview.  To read part one click here.
Health Insurance Exchange
The debate raging on a national level regarding Obama Care has produced 50 separate state level clashes on this unpopular legislation's viability, practicality, and future. Currently 27 states are suing the Federal government on the grounds the law is unconstitutional, while last week a referendum in Ohio resulted in 66% of voters expressing their wishes to be excluded.
In Iowa the form this debate has taken largely centers on the state level requirement to set up a health insurance exchange to work in accordance with Obama Care. Democrats tried last session to construct this exchange but the measure failed and set the scene for an all-out slug …