Filed Under: 2012 Elections, Ankeny, Business, Featured, Featured Local, Government Spending, Iowa Economy, Iowa General Assembly, Iowa Governor, Taxes

Print This Post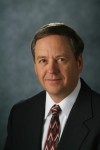 This is part one of a two part piece.  A link to the second installment covering the topics of education, health care, illegal immigration,  gay marriage, the tea party and an early analysis of this race can be found at the end of this article or by clicking on Part 2 here.
The population explosion the city of Ankeny has seen over the last ten years has brought many changes to this Des Moines suburb. Along with construction of a new high school and the surge of large retailers that accompany a population growth from 27,000 to 45,000 in one decade, Ankeny has also received a make-over in its state legislative districts.
In terms of the Iowa House, what resulted is for the first time Ankeny has been split into two House districts. Replacing old HD 70 are new political territories HD 37 and HD 38 (click for maps). While former HD 70 Representative Kevin Koester (R-Ankeny) is running in HD 38, the city's other new district, composed of north Ankeny extending to Alleman and east to the Bondurant city line, finds itself without representation.
Recently I sat down with one of the candidates vying to be this district's inaugural public servant, Republican John Landon.
Any voter sizing up a candidate who will speak for them at any level of government needs to seek answers to three basic questions—who are they?, where do they stand?, and why do they stand there? The following should give you a good feel for all three.
The Candidate
Mr. Landon is a fourth generation Iowan who grew up working on a family farm in Marshall County. After serving two years in the Navy, which included a tour in Vietnam, he returned to Iowa and earned a degree in Ag Business from Iowa State University. Following school he embarked on a 28 year career working for two international grain companies. After retiring from that business in 2002, he became a partner in the Iowa based Peoples Company. He, his wife Marvis, and their two children moved to Ankeny in 1994 where he became active in both his church and the Boy Scouts.
His reasons for getting into politics, and ultimately deciding to make this run, are both numerous and specific, "I became increasingly dissatisfied with state government over the last 12 years." The root of this dissatisfaction first emerged from the exposure his business career gave him to industry regulations, "Lots of people in the Legislature make all these rules and say 'hey that's great,' but they don't understand the impact that they're having on people and business—it has gotten to be a heavy blanket over business."
While his business dealings with the government may have laid the foundation, it was a trip to the State Capital over an issue that flared up in 2009 that proved to be the final impetus,
"There became a discussion in the state about the deductibility of Federal income taxes on our state returns. There was a public hearing and we drove down to the Capital and went into the House chamber for that hearing. And I saw the Speaker of the House rule over it like a little dictator with an iron fist, and eventually he threw us all out and cleared the gallery. I realized at that point just how far state government had become removed from the average citizen, and that got me activated."
The Issues
The Budget
When asked if a $6 billion annual budget was appropriate for Iowa, Mr. Landon clearly indicated that he would come in shooting for a much lower number, "I am strongly in favor of people keeping as much as their money as possible . . . we need to break this down and see what we are getting back for the taxes that we pay—and I'm struggling to see what we get back."
Directly related to the spending cuts that would be necessary to shrink our yearly outlay, I specifically asked about the $42 million in "targeted reductions and savings" the governor will be asking the legislature to approve next year and the political peril this may entail. He responded, "It's going to be used as a hot issue no matter what happens, because you are dealing with people who are receiving public aid for their health care."
Though no specified cuts have been proposed, he would stand with the governor on this issue in theory, "We are talking about trying to find 2%-3% spent in inefficiencies," a percentage he felt could in part be found using the Six Sigma method.
While noting the complexities involved, he is quick to draw a direct line from the failure to make budget reductions to the eventual higher taxes that they lead to,
"I want Iowans to have the best care possible but I also have a heart for the people who are paying taxes, I understand how complicated that balance gets. This is about the will of the people. This is the time where people have to stand up and say either I am satisfied to give up half my income or not. If that's what they choose then fine, but I am here to tell you that it's not fine, and it's not working. There is no way that people can feel good about the current tax structure and what is going on. We cannot succeed by taxing ourselves to prosperity."
Taxes
One of the major issues to go unresolved last session was tax reform, and center stage in that debate was how to go about lowering commercial property taxes in Iowa. Should this issue come before a Representative Landon he would be inclined to support the largest reduction plan on the table. Interestingly, in addition to standing for cutting taxes he has some proposed solutions to address the root cause of our ever-growing tax burden, "When these school boards and community boards are faced with mandates for a rule the state is making and they are not sent any money to do it, it is going to end up in your tax receipt just as plain as day. And I think unfunded mandates ought to be absolutely unconstitutional and illegal in the state of Iowa."
When asked if this is something he would propose in legislative form on his arrival to the chamber, he replied, "That is a bill that needs to be brought forward and something there needs to be a good public discussion about."
Note: To read the rest of the story click here for Part 2
About the Author
Mr. Arnold is a long time constitutional conservative. He holds a Bachelor of Arts Degree in English Literature from the University of Iowa. Over the last few years he has been involved in numerous political campaigns, most recently serving as campaign manager for an Iowa House candidate and serving as a city chair for Tom Latham. He is self-employed, running a small business in Ankeny, Iowa where he resides with his wife.
1 Comment(s)
Grant | Oct 24, 2011 at 3:37 pm | Reply

Very interesting…glad to see theres at least going to be one candidate in the race that I could support. Looking forward to seeing where he stands on immigration.
Sorry, comments for this entry are closed at this time.