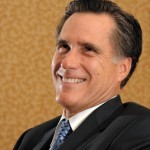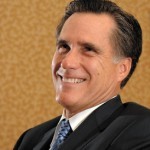 Froma Harrop, is a syndicated columnist, born in New York City and a liberal writer and author. Her columns appear regularly in many major newspapers. She wrote the article "The absence of a 'Humanity Clause' at Bain Capital" published in the DSM Register on 1/13/2012
Ms. Harrop accurately states that Bain Capital bought majority control of Worldwide Grinding Systems (WGS) in 1993 for about $75 million. The rest of her story has the truth of a jigsaw puzzle with 10% of the parts showing.  She neglects to inform us that the previous owner of WGS, Armco Inc., incurred a $40 million book loss on the sale of WGS to Bain. Obviously WGS was a troubled business or their owner would not have taken such a large loss to sell it. Healthy manufacturers normally sell for 4 to 5 times their book value.
Income for WGS operations averaged $11.5 million for the years 1991, 1992 and 1993 excluding a 1992 special charge of $19.1 for closing a foundry and reducing the work force. So, the workforce reductions were well underway before Bain Capital bought it.
Bain's purchase price of $75 million reflected a price/earnings ratio of about 6.5. Purchases are made on forward looking earnings estimates. With the growing competition from China in this type of manufacturing business, Bain's price appears to be fair or better than fair.
Equity in GSI (the parent set up to acquire WGS and other similar companies),:
11/11/93 $ 10.9,
12/31/93 $ 14.0 (post sale to Bain)
12/31/94 $ -29.9 (following dividend to investors noted in article)
12/31/95 $ 106.6 (restructuring with $132 million additional paid in capital)
12/31/96 $ 112.8
Conclusion, yes there was a large dividend paid to the investors who facilitated the acquisition from Armco and the refinancing of the new GSI entity that acquired the WGS assets as well as those of other companies. However, the capital structure moving forward after 1995 was adequate.
Roger Regulbrugge, referenced in the article, was Chairman and CEO after the Bain takeover and was compensated in 1996 about $ 1 million excluding stock options. Under his leadership GSI Cost of Product Sold averaged about 86% for 1994, 1995 and 1996. This is a pathetic ratio and is more to blame for the company's failure than the debt to equity ratio, was a quite normal, 3.4 at the end of 1996.
Froma Harrop's article appears to be another Progressive hack job on Capitalism, quoting a few facts without context. WGS was a distressed tired company under Armco, who happily sold it at $40 million loss to Bain Capital. Bain reorganized the business, acquired new financing and investment but could not overcome the productivity problems internally and the foreign competition externally.
Sources: Armco Inc. 10-k for 12/31/ 1993; GS Technologies Corporation 10-k405 3/18/97