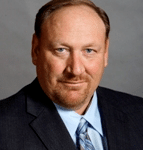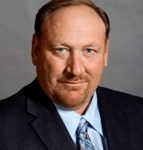 (For a complete overview by TCR: Iowa of the Iowa Senate races click here)
The Candidates
Tim Kapucian (R)  vs.  Shelley Parbs (D)
Tim Kapucian is the incumbent, having first been elected to the Senate in 2009.  Shelley Parbs is a first time candidate and a production worker at Rockwell-Collins.
The District
Iowa Senate District 38 is located Northeast of Des Moines, halfway between Polk County and the Illinois border.  It is made up entirely of three whole counties (Poweshiek, Iowa, and Benton).  The number breakdown of registered voters in SD 38 is as follows: (R-12,549) (D-10,963) (NP-16,512), which leaves a Republican advantage of +1,586.
The Race
Since being elected in 2009 Tim Kapucian has taken on a high profile role in the Senate minority.  This includes, but is not limited to, being elected Assistant Republican Leader and being the ranking member of the Senate Transportation Committee and the Transportation, Infrastructure and Capitals Appropriations Subcommittee.  The Bleeding Heartland makes the very good observation that Democrats will attack hard on the fact that he is on the record twice voting for an increase in the per-gallon tax on gasoline.  Kapucian has gotten major backing from Farm Bureau and, beyond being a farmer himself, this is likely not a coincidence as they spent the last year leaning on Republicans to support this unpopular price hike.
Shelley Parbs easily won a three way Democratic Primary to earn the right to take on Kapucian.  She is a production worker with Rockwell-Collins and a member of the union, IBEW.  Mrs. Parbs appears to be another Democratic labor union candidate (she's been endorsed by every union in a 50 mile radius), and yet another Democratic candidate with absolutely no information on her campaign website regarding her political views or agenda.  All the visitor gets is that Parbs wants to "invest in worker training" and "make sure jobless Iowans get the help they need to get back on thier feet".  This is the case with so many of these Democrat candidates that it is beyond a trend and is surely an intentional strategy from the political higher-ups in the Party.  How they are expecting to bring anyone into the campaign with no information on issues, not even platitudes—fully escapes me.
This seat is a strong Republican leaner because the challenger is not that threatening and the Republican Party will not let Kapucian go without plenty of resources and attention.  He made not need much help, as the fact that he already had a $41 thousand to $15 thousand dollar cash on hand advantage as of July 19th shows he doesn't exactly struggle in the fund raising department.
It strikes me that this race could be very interesting if there was a Democrat surge for the candidate on the presidential ballot, as there was in 2008 for Obama.  The fact is this will not be the case in 2012 and Senator Kapucian should be returning to the Senate, perhaps in the majority, in 2013.
Further Information
Tim Kapucian — Senate Republican Caucus page
Shelley Parbs — Shelley4Senate
(Complete TCR: Iowa overview of the races crucial to Republicans winning a majority in the Iowa Senate)