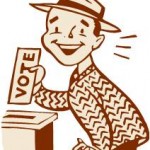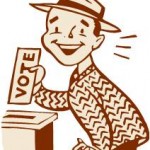 The results are mostly in for Des Moines, and are in for West Des Moines.  For Polk County School Districts, you can see the results at the Polk County Auditor's Web Site.
The Power Plant and Equipment Levy passed in West Des Moines.  Des Moines and Johnston each passed the Revenue Purpose Statement for the 1 cent option sales tax.  Ankeny voted down the bond issue to build a new elementary school.  And Urbandale voted down their Power Plant and Equipment Levy.
It's too bad that voter turnout was down from prior elections.  Evidently a reflection of what people really care about.
Not schools.
~ ~ ~ ~ ~
West Des Moines residents, thanks for voting in Mark Lagomarcino.  I think you'll be glad you did.