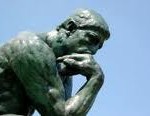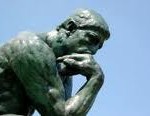 Preparing for the Supreme Court Fallout
With the Supreme Court ruling on the Affordable Health Care Act expected within the next two weeks, both sides of the isle are busy making contingency plans.  Two things of specific note here are:
This decision will directly affect the next session of the Iowa Legislature.  As of this moment the General Assembly has delayed setting up the insurance exchanges that are required in the health care law.  If the law is upheld there will be mounting pressure on Iowa Republicans to begin this process quickly, and they will be forced to decide to either design the exchanges in order to have a say in how they are built, or take no action and risk having Iowa being governed by the exchange that the Federal government constructs.
The decision's details will have a great impact on our health care system as it pertains to the expansion of Medicaid.  The working theory is that, as long as the whole law is not thrown out, the expansion of Medicaid that would put at least 16 million new people on the Medicaid roles would remain in effect.  In this scenario action by Congress would be required to reverse this new reality.  This highlights the importance of Republicans winning both the Senate and the Oval Office in November, regardless of the Supreme Court ruling.
     New York Times: With Justices Set to Rule on Health Law, Two Parties Strategize
An Early Analysis of Iowa in November
Take a look at the infrastructure the Obama and Romney campaigns are building in Iowa, and some of the factors at play in a crucial swing state.
Among some of the interesting things dealt with here are how having Steve King and the judicial retention elections on the November ballot will affect the Presidential race.
Slate: The Psychological State of Iowa 
A Disturbing Sign of the Times
One wonders how long our Country can prosper while producing citizens capable of the following behavior–and having a social safety net that makes it possible.
Unbelievable and Despicable:Â  News Channel 3 (Memphis): Memphis Man Owes Child Support to 15 Women
Even More Unbelievable and Despicable:  News Channel 3 (Memphis):  Tenn. Man "Fathers" 30 Kids But Can't Support Any