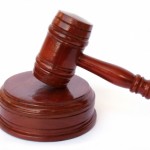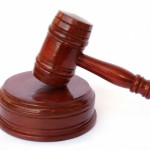 Monday is the first day of the 2010 session of the Iowa Legislature. Â Over the past month or so I've had an opportunity on my internet radio show The Conservative Reader Report to discuss the upcoming session with a few local Republican House Members, including Peter Cownie, Erik Helland, and Chris Hagenow. Â All of them had the same message we've been hearing via the press: this year's session will be about the Budget.
These Republicans also stated their support for giving Iowan's the right to vote for a Constitutional Amendment to define marriage, despite the fact that it appears unlikely such an opportunity will exist in the 2010 session. Mike Grandstall has already stated that he will not allow a bill that will define marriage as one man and one woman. Â The liberal media is all about calling it discriminatory and that it is "against same-sex marriage", but the biggest furor should be over one simple thing: Democrats being "against" Â the right of Iowans to vote on this important issue. Â It is ironic that the Democratic Party, the supposed party of "Yes", is now the party of "No". Â And this on something less trivial than the typical money spending that Republicans typically try to stop, but on a most fundamental right of Iowans, and clearly desired by a majority of Iowans, to vote on this issue directly. Â Instead, the majority party chooses to abrogate the rights of Iowans.
Also on the table are potential opportunities to bring back some labor union priorities, Fair Share apparently being on top of the Governor's list (he and other Dems owe the unions a lot, and they have not done much to deliver so far). Â Other priorities include Prevailing Wage, and Doctor Shopping.
Getting back to the budget, it was encouraging to see today's Des Moines Register editorial recommending, along with "preserving healthcare for low-income Iowans", among other things, that the Legislature take a hard look at Tax Credits and consolidation, but most important:
"…the discussion also should include suggestions about what state government can do without…"
How long can it take to figure this one out? Â And the Register even made some good suggestions:
"…the Power Fund? Economic-development programs? Services that could be turned over to private contractors?"
And they said, (gasp!) that schools would have to get by with less!
This is certainly a start. Â Perhaps the approach that the Editors are seeking is to "make a list and lets see what we can drop to get the budget balanced". Â The notion that budgeting is a hard process involving a balance between what we can afford and what we want is the unfortunate result of coveting what others have. Â Greed and selfish desire drive this kind of thinking.
Unfortunately, our current legislature and administration's thinking about the role of government is that it exists to make sure everyone gets their share of the pie… that everything that has ever looked like a legitimate government service or department must be viable. Â Try to stuff everything into a bag, and then pull out a few odds and ends to make it fit the budget.
The typical conservative view is that government exists to address the real needs of the people that cannot be filled by individuals and business or non-profits. Â Life (defense, security, emergency services), liberty (justice, rule of law), and property/pursuit of happiness (infrastructure, free-market capitalism). Â Most of what government needs to address can be fit in these categories. Â Some would say that anything on top of that is optional. Â But why should they be optional? Â All that does is promote the idea that there is a government trough available at least in good times, and as we've seen, also in bad times.
Our government should stop spending money on things that that the government simply does not need to be doing and can instead be done by business, non-profits and individuals on their own. Â Instead, our government will continue to bloat because everyone seeks the opportunity for free money from the government. Â What is needed is real discipline.
And don't believe that your taxes won't get raised… as long as the Legislature is unable to bring spending down to an appropriate level they will need to find ways to "raise revenue"… that is, raise taxes.
~ ~ ~ ~ ~
I might take some heat for this. Â I agree that the NRA recommendations for changes to Iowa handgun laws would be beneficial to the citizens of the state, and I hope we can get them brought through the legislative process soon. Â However, I also agree with the Register that in 2010, this will simply be a distraction. Â And in 2010, with a Democratically controlled Assembly, we probably won't see it pass anyhow. Â It would be best to wait until 2011 when the balance of power is likely to shift back to the right a bit.
However, I don't take the same position on the Marriage Amendment. Â It would not hurt to allow this to hit the floor and get discussed and voted on in both houses this year… it will still need to be approved in the 2011 session before it can go to the voters. Â Delaying it a year does only that… delays it. Â The sooner the people of Iowa have an opportunity to vote on this the sooner we can put it behind us.
I'm also glad to see the Register continue to argue for transparency. Â  I don't think that either party historical has a corner on promoting more open government, but Republicans have tried last year to get some good legislation through to ensure the public would have easy access to information about what our government is doing, but was rejected by the Majority. Â It really is time to open the doors and make the data available to all.