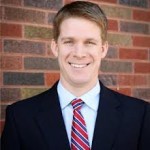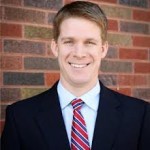 The Candidates
Jeff Danielson (D)  vs.  Matt Reisetter (R)
The incumbent Democrat Jeff Danielson is a veteran, a graduate of UNI, and a fire fighter in the community—so in short he is a perfect candidate on paper.  Matt Reisetter (rhymes with "Easter") ran and almost won a House seat in 2006.  He is also a UNI graduate and for the last few years has worked for Bob Vander Plaats at The Family Leader, leaving the organization at the beginning of 2012 to start a consulting firm called SDG Solutions.
The District
Senate District 30 is an easy one to envision—basically think Cedar Falls and you pretty much have it.  This is another district where map day left a sitting Democrat with a registered voter hole to dig out of.  The most recent numbers here are: (R-13,452) (D-13,009) (NP-17,868) (R+443).
The Race
A re-count victory for Danielson a few years ago proved to Republicans that he was beatable.  If they want to be ensured of Senate control next session the best way to do so would be to finish the job this year—this seat is absolutely critical to both political parties.
Both these men are top-tier Iowa Legislative candidates.  Besides having the advantage of incumbency, like I mentioned earlier, Danielson has a near perfect resume on paper.  Reisetter is a rising star in the Iowa GOP, particularly in the more religious wings of the Party.  He has received some heat for his religious-based social views (enraging Liberals with this presentation to college students last month).  With so much of this district being involved with University of Northern Iowa students, faculty, and administrators, keeping the focus off of social issues is the best political play and largely Reisetter has realized this.
Due to the importance of this race the money has been flowing on both sides.  Danielson has hauled in an amazing $213,000, while receiving $28,000 in in-kind contributions.  Reisetter has raised an incumbent-like $141,000 which he padded with $49,000 in in-kind contributions.
In summary, Republicans couldn't really have asked for a better candidate to take on Danielson.  Whether he is able to be successful or not may come down to how many UNI students are willing to head out and vote for President Obama.  Any way you slice it though this race will be close—and the leadership of each party will be watching with bated breath.
Further Information
Jeff Danielson—  JeffDanielson.org
Matt Reisetter—  MattforIowa.com