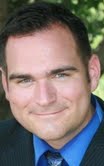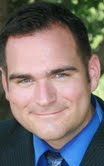 Everyone knows 2012 was a tough year for Republicans both nationwide and in Iowa.  After a few months absorbing the disappointment, the only productive thing to do is regroup and begin making the necessary changes to ensure that 2014 does not find us ceding more ground to Liberalism.
In terms of Polk County politics the few bright spots were Tom Latham's defeat of Leonard Boswell and Rep. Chris Hagenow holding on to a razor close victory over Susan Judkins.  Unfortunately the list of negatives was much longer.  At the top of this list was losing a strong Republican House District in Urbandale (HD 40), but the bad news didn't stop there.  In spite of having an unusually strong set of candidates well matched to their districts, none of them were able to beat the registration disadvantages and hence no upsets were pulled off.  This is particularly disappointing because it's going to be tough finding better Republicans willing to run in Polk County than Dave Edwards, Patti Branco, Vicki Stogdill, Dan Charleston, etc.
The Chair and Co-Chair election coming up February 26th is a great opportunity to get some new eyes and fresh strategies involved in our shared goal of electing strong Conservatives into office.  I have no personal qualms with Kevin McLaughlin or Dave Funk, but, having been present at multiple Central Committee meetings last year, it's clear that what the situation devolved into was unacceptable—and frankly embarrassing.  I think both men put in a good deal of effort, had some positive impacts, and I sincerely thank both for their service to the Republican Party.
Moving Forward
In terms of the new leadership, I am whole-heartedly endorsing Chad Brown for Co-Chair.  The primary reason for this is that his large volume of campaign experience is equaled by the enthusiasm and energy he brings to our cause.  The challenges facing Republicans in this neck of the woods is well known and, in my view, this mixture of operational know-how and dedication is what is required to beat the odds and deliver results.
Among the many inter-party clashes we have had in Iowa is the belief by some that the mechanics of elections are somehow not paramount.  This could not be further from the truth.  The focused and meticulous work of bringing voters philosophically to our side and then to the voting booth is what the Party apparatus exists for.  Chad both knows this and is willing to put in the work to make it happen.
While the integrity of going about things the right way matters even in a vacuum—our political beliefs do not.  To make a difference these principals must be put into action, and doing so requires elections to be won.  I have great faith that Chad Brown will be an asset to achieving this goal, and will operate with great character in doing so.
Below is Mr. Brown's general outline for strengthening the Republican Party in Polk County.
————————————————————————————————————————–
The Victory Plan: Call To Action
Goals and First Steps
Our Purpose: Elect More Republicans and support the Party Platform!!!
Political parties exist to advance core principles and elect individuals who hold these principles into office. We are not designed to be a social club. If we fail to elect more Republicans, we fail in our purpose. In the past, we have lost far too many campaigns that we should have won. Going into the 2014 cycle, I've discussed with numerous Central Committee members that we have identified five goals.
1. Polk County Courthouse: When I began to volunteer in the 1990's, we only had one Republican Supervisor in Polk County. We picked up a second supervisor in 2002. Now, we have a real opportunity to pick up a third Republican supervisor and take the majority. If we can achieve this goal, Republicans will gain the Courthouse in Polk County for the first time since the 1940's!
2. House District 40: We must work to win back this traditionally Republican State House seat in Urbandale. We can retake this seat.
3. House District 30: This is the second suburban State House seat we lost in Polk County. Due to the growth in the suburbs to the east of Des Moines and the trending conservative numbers of this district, we should be very competitive in this race.
4. Help Protect Rep. Chris Hagenow's seat: Rep. Hagenow won his House race by 23 votes. We will work very hard to retain this seat as the Democrats will attempt to challenge Rep. Hagenow in 2014.
5. Do our part in Polk County to get out the vote to ensure victory for our Congressional and statewide candidates: We lost Polk County badly in 2012. We need to significantly reduce the Democrats' voting edge.
Our mission is clear, and we need leadership to clearly state this mission. I say – let's get to work!!!
Run the Polk County Republican Party of Iowa like a Campaign!
More than anything else, we need more Republican activism. Our candidates come to Central Committee meetings for two reasons: They attend to receive financial and volunteer support. Our candidates and their families put a lot of effort and sacrifices into their campaigns. They run to advance the principles we espouse. When we sign up volunteers at events, we must follow up by activating these volunteers and getting these volunteers to the State House and State Senate candidates who need support. This should be obvious, but according to the Representatives and candidates I've spoken with, it rarely happens. We must do a better job of organizing our volunteers to help our candidates. We must also do a better job of funding our candidates to push them over the top and elect more Republicans.
Our Central Committee meetings should be utilized to help members organize their precincts for our candidates. The urgency to do this is even more needed immediately following redistricting. At least once in the upcoming cycle, Central Committee members should huddle with their respective candidates during a Central Committee meeting. I have had candidates tell me their time was far better spent door knocking than attending Central Committee meetings. We must become a more effective body. Our candidates and members give money and time to this organization. I propose we do not waste our candidates' and members' money or time. Our members and candidates should meet as a group to network and form an action plan for victory. I propose we develop our volunteer pool so we can make coordinated efforts in State House and State Senate races where we are needed to push a candidate over the top.
Integrity: Serving the Best Interests of the Polk County Republican Party of Iowa
Building the Polk County Republican Party's reputation will have enormous value with voters, donors, and the community we serve. Building a strong reputation will increase our ability to recruit excellent candidates, grow strong relationships with communities and organizations within our county, and will make us more effective in growing our base of volunteers, donors and voters.
We expect the Chair, Co-Chair, Executive Committee and our candidates to adhere to the highest standards of ethics, integrity, and conduct with each other, the Polk County Central Committee, vendors, and the community we serve and to comply with all applicable laws in regards to conduct as a political entity. As leaders of the Polk County Republican Party, we have a special responsibility to follow the highest standards in all aspects of our lives because our everyday actions influence what people think about our Party. That's called our brand. Others call this our reputation. A reputation or brand is earned over years of consistently focusing on what is best for our members and the community and following high standards of conduct. I believe good people gravitate to an organization that values ethics. We should act in a manner that will serve the best interests of the Polk County Republican Party. Honesty and trustworthiness and avoiding conflicts of interest and/or the appearance of conflicts of interest must be a priority.
Teamwork
We need to include members as much as possible and actively display a spirit of inclusion and ensure they don't feel like we are wasting their time. If we can actively show them that their efforts make a difference as part of our team, they will be more likely to remain active. We had a lot of enthusiasm during and immediately following the Caucuses. This enthusiasm evaporated. After attending the Polk County Republican Convention in Ankeny and the Central Committee meetings immediately following the caucuses, some activists I've spoken to were turned off and quickly turned away. Central Committee attendance declined following these events. I do not accept the notion that attendance drops following such events. Attendance following the Caucuses should not have to drop. It is clear that we must learn to work as a team.
Fund Raising for Candidates
The Polk County Republican Party has done an exceptional job in raising record funds. At no time in our past have the Polk County Republicans earned so much. We need to continue to build on the trust of our donors. We can build upon our fund raising successes through ensuring very good stewardship of our financial resources. For example, we need to ensure that we use these resources wisely to elect Republicans. More donors will come to us as they gain our trust. Simultaneously, we will elect more Republicans which will also cause our organization to grow in numbers and influence, and donors will continue to trust our leadership as they see us spending every penny with diligence and responsibility.
Public Visibility
It is essential that we increase our visibility. I propose we rebuild an Editorial Team to our Executive Committee. We used to have this committee over a decade ago. We have writers amongst our organization, and this Committee will not cost a dime. The Internet also provides us new opportunities to spread our message.
We need to take every effort to engage the Democrats, aggressively and articulately. We cannot be defensive and reactionary, but we need to take the fight to the Democrats by publicly engaging in the debate over local and state issues. We need to identify issues facing this year's legislature and start advocating for their position on a precinct specific basis. This increases our visibility and makes us a good partner with our legislative delegation and other conservative organizations.
Party Growth
We need more Republicans. We need to have a Republican presence at every local public function where such booths are permitted so long as the cost is not prohibitive. We could have Republicans signing up supporters outside large city festivals and events. The Democrats have staffers with clipboards to sign up supporters outside the main gates of many festivals. This is another free method to reach new supporters that we need to explore. Most important, we need to follow up with the new supporters we sign up. This is where we activate new activists. We have a large and untapped resource in our community – the many people who can become enthused about the Republican Party. We need to get involved with every group that represents voters. We also need close interaction with Republicans at all of the local colleges. None of us will be here forever, and I'm a believer that we must train our replacements.
New Committee Functions and Transparency
I believe in the grassroots. Effective communication and ground-up organization are important. We need to redefine the tasks of our existing committees and establish a list of objectives and goals for each committee to accomplish. I believe we need to establish some new standing committees and ask for your help with these committees. Further, we can network with our neighboring counties.
We also need to re-structure our Inclusion Committee on building teamwork between all Republicans… to ensure all Republicans feel included in The Big Tent that great presidents such as Ronald Reagan always espoused.
Social Activities
Politics, like every other activity that requires volunteer effort, has to be fun. We should plan different activities with different purposes. Some such activities should be family targeted and family priced and some should be fun for adults. We need to get together for fun as well as business. Good fellowship is a great device for inclusion.
Churches understand this principle. They have expensive retreats for active members, and then they have the ice cream socials and sporting events and other inexpensive, inclusion activities to get visitors through the door. It is time to increase our numbers.
Activities can often be geared for both business and social interaction. The 2016 – Obama's America event on August 30 included a social at Champps for candidates and activists to network, and then the movie included the political message. Also, our event created buzz for more to see the movie. Further, a movie is inclusive to all ages including the younger voters that we will need. This was Darrell Kearney's original idea, and I organized it with the above purposes in mind. Then, Ryan Keller and April Linder increased its importance by getting the director to call the Central Committee! We did see new people who haven't attended other functions. Why not get to work at increasing our inclusionary efforts?
I propose that we take action on a few critical needs in the next month of our organization. The following is a list of what I propose we do in the next month.
A. Start a Solid and Objective Post-Mortem to learn from mistakes made in the 2012 Election so return stronger for the Midterm Elections.
"Those who do not remember the past are condemned to repeat it." – Santayana –
I propose we form a Committee to analyze what went wrong in our 2012 election. We lost too many races that should have been won. Objective analysis may prevent us from making some of the same mistakes. The purpose of this Committee will not be to point fingers but to identify points where the Republican Party came up short so we don't let it happen in future elections. Our campaign strategy for the 2012 election must be examined to evaluate what did work and what failed. Some of our losses were completely unnecessary and avoidable.
B. Organize a Volunteer Pool. We will organize a list of names and days/hours when volunteers can staff our office to work on data entry and organization. In getting to know so many of you, I have learned there is a large volunteer base out there. We need to call this volunteer base to action to organize beginning as soon as possible. By splitting up our needs among a large base of volunteers, we don't have to ask any one person to spend more than a few hours a week to these efforts, and we will still advance in our goals. Further, we will follow up with the volunteers who sign up to volunteer. This is obvious and should be done. We need to follow up. We must utilize our volunteers to elect Republicans.
C. Coordinate with Republicans. With new leadership at the Polk County level, we can put old feelings of resentment behind us and build a new relationship and get past any hard feelings that resulted last year.
I have also contacted leaders in other counties in our district and state to try and find areas in which we can learn from each other and share our resources. I have worked with the Dallas County Republicans during the Adel Green Corn Days and with their parades in Adel and Waukee, and their leadership is ready, willing and able to work with us. I have spoken with the Story County Chairman in Ames and discussed his approach with the inclusion of college students.
Long-term Goals
Every change we are making in the short-term is intended to push us closer to achieving long-term goals. We need to build upon our foundations of what we are doing correctly and to fix what we are not doing and build upon our areas that are weak. In the long-term, I would like to see the following accomplished:
A. We grow our political operation. We need to have enough volunteer activity to keep at least one or two volunteers busy on a full-time basis, every day. This can be stuffing envelopes, data entry, telephone calls, etc. Having a full time volunteer organization will be great. It will take a lot of pressure off our full-time staff so that our full-time staff can focus on what we envision. They're extremely valuable to us as a resource. Also, we need accountability for Central Committee members who do not attend meetings and do not participate in the organization of our county.
B. We integrate our Republican Central Committee base with our local Candidates. Our party is a political party, not a social club. To be successful in reaching our goals, we need to help our candidates. We can increase the number of Republicans elected in our county if we aggressively target State House and State Senate seats as well as County wide positions and Supervisor positions. If all of our members only volunteered 30 minutes twice per month, we would be able to door knock the entire county. Twice.
C. We continue to aggressively target new and non-traditional constituencies. There is a way to do this without sacrificing our principles and values. We should continue to reach out to non-traditional constituencies, but we should not waste resources on left-wing propaganda publications. We need not pander but should embrace prosperity and our values and include all in the spirit of inclusion to all people.
With improved organization, we can build the Republican Party in this county! Let's get to work to make this a reality!