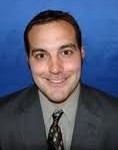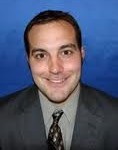 (( Click for TCR: Iowa's complete overview of the Iowa Senate races ))
The Candidates
Shawn Hamerlinck (R)  vs.  Chris Brase (D)
Shawn Hamerlinck is the incumbent here.  He is a faculty member of the Eastern Iowa Community College District and is seeking his second term after first being elected to the Iowa Senate in 2008.  Chris Brase is a longtime Muscatine firefighter running for office for the first time.
The District
Senate District 46 is on the Eastern border of Iowa, essentially curling around the north and east sides of the city of Davenport.  By registered voter numbers this is the true definition of a swing district—(R-11,644) (D-11,197) (NP-15,741) (R+447).  Having said that, the fact that both the House seats in this district (91 and 92) are held by Republicans, and the incumbent Senator is also a Republican, suggests the GOP has a stronger history of getting out the vote in this area.  The two counties in play are Muscatine and the Southwestern territory of Scott County.
The Race
Surprising most Iowa political watchers, Hamerlinck faced a primary challenge from fellow incumbent and friend Jim Hahn.  Though he won handily on primary day he was forced to spend a good deal of money along the way—and as such was way down in cash on hand to Brase as of the last filing period.  With Brase having nearly $30,000 in the bank, it remains to be seen if Republicans will double-donate to Hamerlinck—if they don't I fully expect the Party to step in with resources.  The GOP certainly doesn't want to spend in defense of a popular incumbent, however, the thought of losing an up and coming future star in the Party will be a much less appealing reality.
Despite being only his first term, Hamerlinck has been very active in writing, sponsoring, and co-sponsoring legislation.  The areas in which he focused his legislative contributions were in cutting regulations (SF 2116 & SR 7), protecting the 2nd Amendment (SF's 162, 263, 264, and 372), and creating an online database for citizens to track government spending (SF 139).
Chris Brase is running hard on being able to be bi-partisan, saying he will, "work with anyone who has a good idea—Republican or Democrat—and stand up to partisan politics on behalf of Iowa's families."  He says he is in favor of cutting taxes on middle class families and helping local businesses—partially by pushing for more low-interest loans for such enterprises.
As mentioned above his $30,000 on hand for this race proves he is able to raise the funds necessary to unseat an incumbent Senator.  Beyond providing invaluable advertising, fundraising numbers in non-statewide elections are an important barometer for lesser known candidates because it points to their overall persuasive abilities.  This not only translates to cash in the bank but suggests the candidate will do very well on the doorstep of undecided voters.
Though I have this seat leaning Republican there are several factors that make this a possible pick-up for Democrats.  On top of the fact Brase has no large registered voter advantage to overcome, has plenty of money, and that local Democrats are likely hungry to finally have representation in this area—Senate 46 falls inside Iowa's 2nd Congressional District.  This is the match-up between Dave Loebsack (D) and John Archer (R), and as of now Archer is not running as strong as the other Republican Congressional hopefuls.
If on election night Loebsack is able to defeat Archer, and do it by close to double-digits, Hamerlinck is in jeopardy of being taken out as well.  Though being defeated is certainly possible, I still see Shawn Hamerlinck returning to the Iowa Senate in 2013.
Further Information
Shawn Hamerlinck – ShawnHamerlinck.com
Chris Brase -Â  ChrisBraseForIowaSenate.com