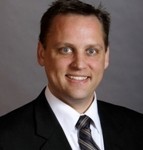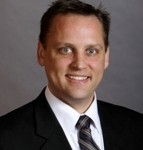 Chris Hagenow is the winner in Iowa House District 43 after today's recount. Â The official recount results are: Hagenow: 8,742; Judkins: 8,719; write-ins: 17. Â 17,478 votes were counted. Â The recount resulted in one additional vote for Hagenow from the unofficial count on election day.
The recount was requested by Democratic challenger Susan Judkins after the official results showed that she lost by a 22 votes against incumbant candidate Chris Hagenow. Â Both candidates are well known within the district and in the only public forum held with both candidates, there was limited differences in responses to questions from both. Â The district includes Clive, Windsor Heights and parts of West Des Moines. Â Representative Hagenow has represented the area (with some changes from recent redistricting) for the past 4 years.
Thanks to Jamie Fitzgerald for providing the numbers this morning!