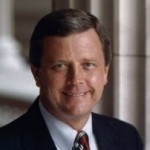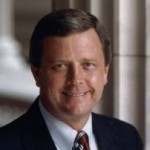 Below is the full text of the "Letter to the Editor" I sent to several newspapers in Iowa's 3rd Congressional District.  I believe it makes the case against re-electing Leonard Boswell in a concise fashion.  If there is anyone you know still on the fence in this race feel free to forward it to them.
——————————————————————————————————
For the last ten years I have been represented in the U.S House by Rep. Leonard Boswell.  During this time I have often disagreed with his positions, but never have I been more convinced that he has grown out of touch with the challenges facing my fellow Iowans, and our nation at large, than I am this year.
The number one piece of evidence proving this has been his approach to our country's fiscal matters over the last few years.  The reason I am so disappointed in Leonard Boswell is because I did something that has seemingly gone way out of style these days, something even nearly unthinkable actually—I looked up his voting record.  More unbelievable perhaps is that I didn't stop there; I had the nerve to continue doing my civic homework by looking up the record of his opponent Tom Latham as well.
Anyone choosing to do the same will find out that since 2009, the self-proclaimed fiscally conservative "Blue Dog" Democrat Leonard Boswell has cast yes votes on the following pieces of legislation:
• Economic Stimulus Bill—over $800 billion added to the national debt, more than a trillion dollars with interest included (passed the House 246-183 on Feb. 13, 2009).

• Obamacare—price tag of $900 billion over 10 years at passage, most recent CBO scoring nearly doubled this amount to $1.76 trillion (passed the House 219-212 on March 21, 2010).

• Raising the debt ceiling—passed the House 218-214 on December 16, 2009.

• Cap and Trade—according to the Obama administration itself, would have cost Americans up to $200 billion a year (passed the House 219-212 on June 26, 2009).
Meanwhile in the same span he voted against the following measures:
• Cut, Cap, and Balance—passed the House 234-190 on July 19th, 2011

• Debt ceiling bill – This is the John Boehner version that would have raised the debt ceiling in exchange for limits on discretionary spending (passed the House 218-210 on July 29, 2011).

• Reducing spending to F.Y 2008 levels—passed the House 256-165 on July 25, 2011.
Two things of note here are, 1) Tom Latham had the foresight and fiscal decency to vote against all the above bills that Leonard Boswell voted for, and 2) Though Mr. Boswell may have been a fiscally conservative Democrat at some point during his career in Washington—over the last three years he has shown zero concern for the massive debt that has crippled this economic recovery.  In fact, he remarkably couldn't even bring himself to support spending at the level we did just four years ago.
Besides being pleasantly surprised at how rock-solid Tom Latham has been on Federal spending, the thing I took away most from researching these two candidates is how disingenuous it is for Leonard Boswell to claim the mantle of "Blue Dog Democrat".
The reason this should matter to voters of all stripes on November 6th is it invites the following question:Â  How can we expect our political leaders to do what they say they will once elected, if they are not even who they claim to be while running for office?
Especially since 2009, only one man in this race has had his eyes on the future fiscal health of this country, and by extension the next generation who will inherit this future—and that man is Tom Latham.