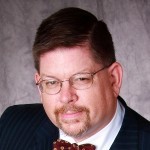 If you've followed The Conservative Reader at all over the past few years, you've undoubtedly noticed that 2009 and 2010 were a bit light in content. Â Although we had started ramping up in 2009, we also got engaged in work with the Polk County Republican Party in Iowa. Â That work, along with other priorities, made it very difficult to provide timely commentary and updates on key topics. Â Since my term of office has concluded with the party, there is time to provide more frequent updates.
2011 will likely include a number of changes, all for the better I hope. Â The first change you should notice right away, especially if you are interested in Iowa politics. Â We've added a few new sections, and have links to those sections in our sidebar. Â They are:
As we receive updates in these topic areas from various sources, we will update the sections as quickly as possible. Â The most recent headlines from these sections will appear on the Iowa Section of The Conservative Reader in the sidebar as well. Â As the year progresses, we will look at adding other sections as well.
We appreciate you taking the time to visit our site and read some of the commentary from our writers. Â As we progress through 2011, we would like to hear your feedback on the changes we are making, your thoughts about our content, style, topics, or anything that makes The Conservative Reader of interest to you. Â We want you to visit often, and hope to earn your interest.
Wishing you a bright and fulfilling new year,
Art Smith, Publisher