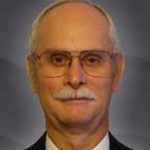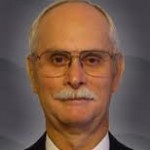 (For a complete overview of all the Iowa Senate races click here)
The Candidates
Larry Kruse (R) vs. Rich Taylor (D)
Larry Kruse has been on the Lee County Board of Supervisors since 2002, and Rich Taylor is a retired HVAC Technician for Fort Madison Iowa State Penitentiary and a former Union Steward and Treasurer
The District
Senate District 42 sits in the very Southeastern corner of Iowa.  It includes all of Lee, most of Henry, and small parts of Jefferson and Washington counties.  The Democrats start with a registration advantage of 2,408, with the breakdown being: (D- 13,344) (R- 10,936) and (NP-13,501).
The Race
Both candidates won primaries to gain their parties nomination, but the path each took was very different.  Democrat Rich Taylor somewhat surprisingly won by 15 points, while Larry Kruse demolished his opponent by more than doubling him up.
I have this seat leaning Democrat–but just barely.  Of all the 8 leaners I see this seat as most likely to go the other way.  Taylor has the advantage in registrations– and he will need every bit of it.  Kruse holds the advantage in experience and cash on hand as of July 19th ($5,402 to $3,193), and could very well pull out the victory.
Noteworthy here is that Rich Taylor is yet another Democratic Union member candidate vying for a seat in the legislature.  The amount of Union candidates representing the Democrat Party on the ballot this year is truly staggering and points to the fact they believe it may be a down year for Democrats, thus needing the Union get out the vote push more than ever, and that a collective bargaining showdown with Governor Branstad is on the horizon.
Also worth a mention, as you can see yourself by clicking the link below, is that Rich Taylor is yet another Democrat candidate whose campaign website makes absolutely no mention of issues, positions, platform, or legislative priorities.  In my book this approach is both unsettling and unacceptable, and begs the question…if you are not going to be open and accountable to your potential constituents when you are seeking their support–how in the world can you be expected to be open and accountable to them once you are in office?
Further Information
Larry Kruse – Kruse4Senate.org
Rich Taylor – RichTaylor4StateSenate.com