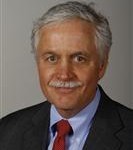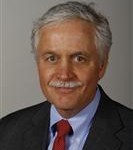 Though the third longest session in Iowa history has been over for two weeks, Governor Branstad still has until the end of July to sign or veto any of the legislation that was passed.
While there were some notable and very positive accomplishments, Senate Democrats also stood in the way of a lot of positive progress.
Here are a few accomplishments followed by some of the missed opportunities.
1) Sustainable Budget
We finally are back on the path to long-term fiscal sustainability with a budget that spends less than we take in and funds Iowa's priorities. Is there more we can cut? Absolutely. But it's a good start and a real break from the problems of the last four years.
2) Rule & Regulatory Reform
We have begun to change the direction of the state when it comes to onerous rules and regulations that are stagnating job creation. Our 11 city "Re-Open Iowa for Business" tour has yielded some great suggestions and opened a lot of eyes. Stay tuned in a few weeks more information on this as our comprehensive report will be made public.
3) Reorganization of Economic Development Department
This reorganization of Iowa's economic development department, one of Governor Branstad's top priorities, will give the state more flexibility as it pursues and recruits entrepreneurs and job creators to Iowa. This reorganization, coupled with helping our existing businesses, will be key to continuing to grow Iowa.
What were some of our missed opportunities because of Senate Democrat obstruction?
1) Property Taxes
In order to make our state more competitive for jobs, we must have lower property taxes – for all classes of property. Unfortunately, the property taxpayers of Iowa will not get the comprehensive tax reform that they deserve. We will continue to work hard to find a bi-partisan solution and make next session the session of true property tax reform.
2) Clean Abundant Energy
In order to grow the economy of the future, we must have adequate, clean and reliable base-load energy. Nuclear energy is one excellent source that would create a lot of good jobs in Iowa. The Iowa House passed legislation to continue to pursue possibility of adding additional reliable base-load energy. The votes existed to pass it in the Iowa Senate in bi-partisan fashion, but Senator Gronstal obstructed a vote.
3) Income Tax Relief
Both individual and corporate income tax reductions would help grow our economy, create jobs and stimulate positive economic activity. Once again, it did not happen this session because of Senate Democratic obstruction but count on us to continue to push forward next session.
4) Collective Bargaining Reform
The Iowa House, with broad support, voted to inject some common sense reforms into the collective bargaining and arbitration processes in Iowa. For the long term fiscal sustainability of the state, we believe there needs to be more equity and fairness in the process. As it stands today, over 80 percent of state employees pay nothing for health insurance and most get lucrative benefit packages and healthy annual salary increases that are out-of-line with the private sector. It is not just the union bosses that should be at the table – the taxpayers deserve a seat at the table too.
5) Education Reform
We must once again make education about the children and discontinue the notion that simply spending more money will equal better student achievement. We need to set high standards and hold everybody accountable for the success and achievement of our students.
6) Late-Term Abortion & Marriage
Because of inaction by Senate Democrats, Iowa could soon become the Midwest Capital for Late-Term Abortions. We had the votes in the Iowa Senate to slam the door on abortionists like Dr. LeRoy Carhart who wanted to come into Council Bluffs and open up a clinic, but Senate Democrats refused to do what needed to be done. On the issue of marriage, Iowans sent a strong message last fall with the ouster of the three Supreme Court Justices. We need to keep the pressure on to give Iowans the statewide vote they deserve on the issue of marriage.
Though we made some positive steps forward, much of what we set out to accomplish not yet been achieved. Senate Democrats obstructed much of our pro-jobs agenda.
That is why we must work hard day in and day out to talk to our family, friends and neighbors about the important issues facing Iowa and continue to press forward with what we know will bring the brightest future for all present and future Iowans.
As always, I welcome hearing from you and can be reached by phone at 515-281-3560 or by e-mail at [email protected]