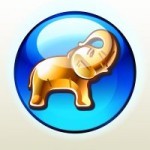 Urgent alert from the Iowa GOP:
Energy Tax Disaster:Â  Congressmen Boswell, Braley, and Loebsack vote to raise energy costs on Iowans by about $400 a year for Iowa families and cost Iowa jobs.

ACTION ITEM:Â  Call Senator Harkin, IMMEDIATELY, and tell him to vote

NO on cap and trade (HR 2454)!

You can reach his Washington, DC office at:Â  202.224.3254

You can reach him via email at:Â  https://harkin.senate.gov/c/index.cfm

Last Friday was a dark day for our country.  Dark because the U.S. House of Representatives, with the support of Iowa's three Democrat members, voted for energy legislation that will dramatically increase energy costs for Iowa consumers and turn the lights out on Iowa's economy with staggering job losses.

Congressmen  Boswell, Braley,  and Loebsack all sided with California's Nancy Pelosi and Henry Waxman in support of HR 2454, even though data from the Energy Information Administration and Congressional  Budget Office show the bill will increase electricity costs in Iowa and most of the rest of the country (while actually lowering them in Pelosi's and Waxman's home state of California).  Click here for the report. 

In fact, with energy costs estimated to rise by $250 million a year in Iowa as a result of this legislation, that equates to nearly $400 annually for an Iowa family of four. 

In addition, research from the Heritage Foundation shows Iowa will lose nearly 18,000 jobs by 2012 if HR 2454 becomes law (this is in addition to the more than 90,000 Iowans currently out of work).  Click here for the report.

Higher energy costs for Iowa families and fewer jobs for Iowa workers.  Reps. Boswell, Braley, and Loebsack have a lot to answer for when they come home to face Iowa voters.

THANK YOU to Republican Congressmen Steve King and Tom Latham.  Thank you for standing up for Iowa families, Iowa farmers, and Iowa businesses in opposition to this economy-killing legislation.

Now, it is not too late to stop this terrible legislation from becoming a reality.  We need EVERY Iowan to contact Senator Harkin's office, IMMEDIATELY, and ask him to vote NO on HR 2454 (the cap and trade bill).

You can reach his Washington, DC office at:Â  202.224.3254

You can reach him via email at:Â  https://harkin.senate.gov/c/index.cfm

Below please find talking points on this legislation from the Republican National Committee:

 

The so-called "cap and trade" plan proposed by President Obama and Congressional Democrats is nothing more than a huge multi-billion dollar national energy tax that will hit almost every American family, small business and family farm.

President Obama and Congressional Democrats will tax our lights out — families and businesses will face higher energy costs every time they flip on a light switch, start a car or delivery truck, or manufacture a product.
Various studies also show that between 1.8 million to 7 million jobs could be lost.
Those hardest hit by this massive tax will be the poor and middle-class who are already struggling to make ends meet in today's recession.
President Obama himself said on the campaign trial that if "cap and tax" were to pass families' utility bills would "necessarily skyrocket."
The American people want energy independence and a cleaner environment without a national energy tax.
Republicans have a better way – an "all of the above" approach that would lead to lower energy costs, more jobs, a cleaner environment and greater energy independence.
Republicans want to increase the use of all energy sources that will reduce carbon emissions, especially nuclear, clean-coal and renewable energy technologies.
Republicans want to increase environmentally-safe energy production to take advantage of abundant supplies of energy right here in America on remote lands and far off our shores.
Republicans would do all this while reducing frivolous lawsuits and encouraging Americans to conserve energy to preserve and protect our natural resources.

Members of the president's own party oppose his national energy tax scheme.

John Dingell (D-MI): "Nobody in this country realizes that cap and trade is a tax, and it's a great big one." (Rep. John Dingell, Subcommittee On Energy And Environment, Energy And Commerce Committee, Hearing, 4/24/09)
Sen. Evan Bayh (D-IN): "And you also run the risk of taking jobs away and not actually solving global warming." (MSNBC's "Hardball," 3/25/09)
Sen. Mary Landrieu (D-LA): "I just don't think an economy-wide cap and trade works." (Gerard Shields, "La. Democrats key figures in federal emissions debate," The Advocate, 5/2/09)
Rep. Charlie Melancon (D-LA): "I believe this bill would create an undue burden on families who are already paying too much in energy bills…" (Gerard Shields, "La. Democrats key figures in federal emissions debate," The Advocate, 5/2/09)
•Rep. Jason Altmire (D-PA): "Any way you do it, it hurts Pennsylvania, especially western Pennsylvania. I think cap and trade is bad policy." (Alex Isenstadt, "Cap and trade hits speed bumps," Politico, 4/27/09)

CALL Senator Harkin, TODAY, and help stop this legislation from becoming a reality.  YOUR voice can make a difference, so call Senator Harkin, NOW!  

You can reach his Washington, DC office at:Â  202.224.3254

You can reach him via email at:Â  https://harkin.senate.gov/c/index.cfm

Tired of Democrats taking our country in the wrong direction?  Donate, NOW, to the Iowa GOP and help us continue the fight to take back our state and nation.
I voiced my concerns to Senator Harkin about this.  Here's my email:
Dear Senator Harkin:Â 

Please vote "no" on the Senate version of HR2454.  I am convinced that this bill is bad for both Iowans and all Americans.  While I agree that we have a need to gain better control over how we manage the Earth and its resources, including the environment as a whole, this bill appears to do nothing more than tax Americans, through energy industries, to death.

I'm sure you've seen the information from the Heritage Foundation, and the analysis they've conducted has yielded compelling information.  Thousands of Iowans will lose their jobs.  Average Americans will see hundreds of dollars of added energy expense each year.  Gross Production will be negatively impacted.

I believe that you care about Iowans and Americans, and the needs of people, and I can't see how you could support this bill.  I hope you will vote against it and vigorously oppose its passing.

Thank you for your efforts on our behalf in the US Senate.

Regards,

Art Smith
More of a national view on this at TCR's Main Web Site, including automated updates on the bill in the sidebar!