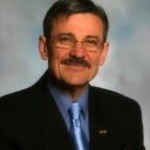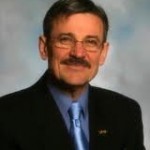 ((Click for TCR: Iowa's complete overview of the races that will decide the Iowa Senate))
The Candidates
Tom Courtney (D)  vs.  Bradley Bourn (R)
Tom Courtney is the incumbent in the race and currently serves as the Senate Majority Whip and as the Democrat Chair of the Government Oversight Committee.  Bradley Bourn retired from the military in 2009 after 24 years, and in that same year unsuccessfully ran for a seat on the Burlington City Council.  He has started a small business called Voil Fuel & Services, which produces biofuel from used cooking oil.
The District
Senate District 44 sits in the Southeastern corner of Iowa and is composed of Des Moines and Louisa Counties, and the Western half of Muscatine County.  The registered voter situation here is: (D-14,738) (R-10,220) (NP-12,526), which leaves a built in advantage of 4,518 potential Party voters for Senator Courtney.
The Race
Courtney, a former Burlington School Board member, was first elected to the Iowa Senate mid-term in 2000.  He won re-election in 2002 before winning the seat again in 2004 and 2008.  Throughout his tenure he has tried several times to raise Iowa's minimum wage, most recently trying to pass a bill that would have increased it from $7.25 to $10.00.
He has been in the news in the last two weeks for efforts to have Secretary of States Matt Schultz audited for using Help America Vote Act funds to purge Iowa's voter rolls of non-eligible voters.  The success of this effort will likely not be known till after the election, and it will be interesting to see if the publicity this has earned him right before November's vote will be an advantage or if it will be offset by motivating Republicans in this district to turn out.  Based on his voter registration edge, I probably would have advised him not to play this card, as the risk seems to outweigh the reward.
Besides his military background, Bourn is running as a staunch fiscal and social conservative.  Lowering state spending and taxes are his key issues, telling local media outlets that, "I worked hard all my life.  I paid a lot of taxes in my lifetime.  I know a lot of people, obviously, have and I'm tired of money just being thrown down the drain."  Speaking on Iowa spending more money that it takes in each year he said, "That's just unacceptable.  I'm tired of having productive people's money being given to the unproductive".
Bourn is likely to hit Courtney on spending issues and his Government Oversight Committee's failure to detect and stop the Iowa Film Office's massive scandal from a few years ago.  Though these lines of attack are effective, I have this seat in the end being won by Senator Courtney.  The main reasons are that Courtney has been an outspoken and active member of the Democrat Caucus, the voters know what they have in him, and he has not been unseated in three previous cycles.  On top of this he had five times more cash on hand than Broun as of July 19th.
What we have here is a classic Liberal vs. Conservative match-up.  Knowing that Bourn is a highly credible challenger will likely cause Democrats in the district to head out to the polls, and I see Courtney scoring a victory largely as a result of his voter registration advantage.
Further Information
Sen. Tom Courtney – Iowa Senate Page * Facebook Page
Bradley Bourn – Bourn4Senate.com
((TCR: Iowa's Complete Overview of the Struggle for the Senate))