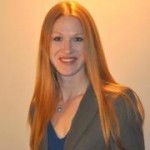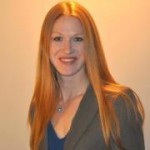 (Click for The Conservative Reader: Iowa's complete overview of this year's legislative races)
The Candidates
Amy Sinclair(R) vs. Dick Schrad(D)
Amy Sinclair is a former Wayne County Supervisor, and Dick Schrad is the former Knoxville City Manager.
The District
The newly drawn Senate District 14 (map) is located dead center on Iowa's Southern border.  It contains all of Clarke, Decatur, Lucas, and Wayne Counties, most of Marion County, and a small Southern portion of Jasper County.
The Race
This Senate seat was left open by the retirement of Senate Minority Leader Paul Mckinley.  Both candidates faced primary opponents and crushed them, and during her Republican primary Sinclair won the endorsement of Caffeinated Thoughts and its founder Shane Vander Hart.  The Republican advantage in this district has fluctuated down then up since map day and currently stands at Republicans +2,590 (R=13,327 D=10,737), with 12,873 non-party registrations.  Both candidates have big loans to their campaigns out and as of now there is no significant money advantage one way or the other.
I have this seat as leaning pretty strongly Republican.  I attended a two day Farm Bureau event with Mrs. Sinclair earlier this year and can attest to the fact that she is a very personable and knowledgeable candidate.  Based on this first-hand experience and the district make-up, I am comfortable with making the call that she will prevail over Mr. Schrad.
Further Information
Amy Sinclair Campaign Face Book Page =Â  http://www.facebook.com/pages/Amy-Sinclair/279841215392767
Dick Schrad Campaign Website  =  http://www.dickschrad4senate.com/