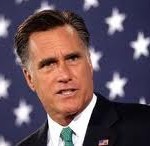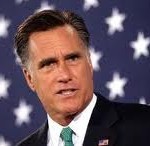 For those who haven't paid attention to The Des Moines Register's recent editorial board history, there is no question their endorsement of Mitt Romney is a big story.  This history includes a 40 year gap in backing a Republican for President, spanning all the cycles between Richard Nixon's second run and Mitt Romney's second bid for the oval office.
Over the next week much of what you hear from both the left and the right will be various forms of skepticism, questioned motives, and outright dismals—including claims this was payback for Obama disrespecting them last week.  Our readers clearly know we generally don't have much love for The Register, and specifically we exposed the ridiculous intellectual dishonesty of their 2008 presidential endorsements.
Not only will this reversal-of-course make national headlines in the coming days, it will alienate their shrunken consumer base of hard-line Democrats.  This prompts the questions: Is it possible they have turned over a new leaf, or was this retribution and/or just a disingenuous ploy for attention?  Surprisingly, my sense is it's likely the former and not the latter.
What To Make Of This?
Having noted their highly partisan past, I believe all the suspicion and skepticism surrounding this endorsement is largely unfair.  The Register deserves the benefit of the doubt for two reasons.
First, Republicans have yearned for a state paper that played things close to down the middle for years.  To finally see evidence this institution may be heading this direction and react by simply dismissing it out of hand is biased in and of itself.
Many will say this one action cannot undo years of daily left-slanted journalism, and they are correct, but realize as well that this endorsement is no small thing.  If Romney was up 7-10 points here in Iowa you could make the case they simply were backing a sure winner—the reality is that this is a very tight race and The Register's abandoning of Obama could actually have a small impact, especially on those somehow still wavering voters.
The other reason Republicans shouldn't cheapen this nod to Romney lay in the actual substance of the endorsement itself.
Before reading it I was expecting heavy equivocation ( 'though we like Romney on X, we fear he doesn't understand and will be damaging to Y and Z' )—this however was largely not the case.
Though sure to say America needs to be even more hospitable to illegal aliens and that losing "progress" on gay and transgendered issues is unacceptable—the remaining balance of the endorsement did not spare Obama on his poor record and laid out a strong case for why Romney would succeed in fixing turning around the economy,
My View
The text reveals this was an "endorsement-endorsement" and not just lip service.  Nobody has been harder on The Des Moines Register in recent years than The Conservative Reader, but judgment must be cast on words and deeds not prior reputation.  In this case The Des Moines Register was willing to put the two candidates on a scale and report how they saw the resulting measurement.
Going forward, if and when The Register is willing to give Republicans a fair shake—than Republicans should be willing to return the favor.