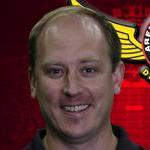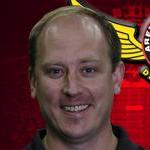 Today the Republican Party of Iowa finally ended one of the more unusual elections for party officers in recent memory, which included last week's candidate forum.  The new slate of officers are:
Party Chair: Matt Strawn
Party Co-chair: Jim Kurtenbach
Party Treasurer: Matt Randall
Party Secretary: Bill Schickel
Strawn is a 35-year-old businessman and co-owner of the Iowa Barnstormers Arena Football Team.  Strawn's focus in his campaign has been on better use of technology, communication and encouraging participation by younger Iowans in the political process.
After listening to Polk County GOP Chairman Ted Sporer (for the first time in a couple of months, by the way) on Steve Deace's show Friday afternoon, I suspect that one of the first things Matt will need to do is get with some of the more vocal party activists and leaders such as Ted and try to bring some consistency into the party's message.  Ted was pretty vocal that he didn't think Matt or any of the other candidates would provide adequate leadership for the party in Iowa (although I don't recall seeing Ted at the candidate forum, so I wonder what the basis is for his opinion on this).
The fact is, Ted has an opinion on what party priorities should be, as does Gopal Krishna, and Matt Strawn and Danny Carroll, and Deace, and many others.  We need internal party dialogue and a common message or we will continue to appear to be, as well as actually be, splintered.  While WHO Radio and public blogs are a great place to have public discourse about public policy and issues facing Americans and Iowas, they are not an effective way to solve internal party issues.
More at IowaPolitics, RadioIowa, and Krusty.