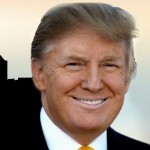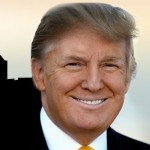 The Republican Party of Iowa (RPI) can be forgiven for taking a gamble on a big name casino owner like Donald Trump for their spring fundraiser… if you didn't know, the star of The Apprentice, and one-time potential candidate for President, is the advertised main event for The Lincoln Dinner on June 10.  Now, with the Donald's decision to put the breaks on any plans to run for President, the plans for June 10 are mired up a bit.
According to Casey Mills, spokesman for RPI, Trump is "reassessing" his plans to appear in Iowa.
You'd think that Matt Strawn would be reassessing the situation as well, no?  How much sense does it make to keep a candidate on the schedule who garnered a large amount of initial, albeit emotional, support and then just dropped out?  Do Iowa Republicans want to spend their time listening to someone who has been all flash and no fire?  Are they coming to this event to hear the musings of one who couldn't make it past the starting gate?  Or do they want to see someone they can vet and get behind in the Caucus?
I suspect that Donald has some good observations to make about our current business climate, and the dynamics that exist with countries like China and Brazil as the US tries to work its way out of the economic mess it's in.  But it is hard to believe that someone who would only be in the race "half heartedly", would truly have words of wisdom or advice to Iowans with regard to their task of looking through the resumes of those who remain.  At least not words of substance.
The good news is that our list of people to watch has dropped by two in a few days.  Hopefully we'll be down to half a dozen by the time we get to the Iowa Straw Poll.
The bad news is that RPI needs to regroup and figure out what to do for the Lincoln Dinner.  Perhaps Ron Paul is available?