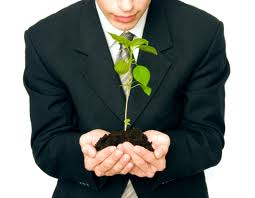 Well, another class of high school graduates are killing time until they begin their college experience. In four, five, or six years, many of them will graduate from college, and move to Dallas County so they can work as temps at Wells Fargo.
Meanwhile, town squares across Iowa are emptying out. I've spent some time exploring small towns in rural Iowa, and there are common threads that threaten to further damage the prospects of the young, and may even threaten the existence of many towns across the state.
And so it goes; young people leave to try and buy jobs that don't matter (and often don't exist in large numbers), buildings stand unused, and eventually the towns just collapse into stagnant malaise.
What Muscatine Has To Say
Muscatine is a unique town; the downtown fell into disuse as businesses moved to the ring road, but Muscatine kept some relatively large manufacturing and agribusiness installations, as well as banking and insurance industries. This meant that there was cheap, unused store space downtown, and a population with enough disposable income to support a restaurant culture which is unique in my experience.
Italian, Mexican, and Korean (called the Yakky Shack, it was a personal favorite of mine) can be on the menu for any given meal. Avenue Subs, just around the block from my former law office, is truly unique. Their sandwiches cost more than the chain sandwich restaurants, but the place was always busy at lunch time.
If you can re-create their menu reasonably well, you could open up in any mid-sized Iowa town and I'd bet you would do very well – if you can keep start-up costs down.
What Can Communities Do?
I am often accused of "having no answers," and "being negative and critical," and "being mean." Well, I am an intensely unpleasant person in many ways, pessimism is the lubricant of victory, and I don't believe in the government's ability to solve social or economic problems – which translates into "having no answers" when you live in a society enamored by Statism.
In towns and counties across the state there are established businesses, and many of them have working relationships with chambers of commerce or local economic development corporations.
Some of these business interests and organizations have either direct control of vacant retail space or contacts with property owners with retail, warehouse or light-industrial space to offer but with no available takers.
So, how about a community-level angel investor network? Why don't we put young entrepreneurs together with established business owners or property owners to help them raise start-up capital – cash, space, or equipment – for their own small businesses.
What businesses? That's the beauty of it – I don't know. I think the sandwich shop idea would work well in any town of about 5,000 + people, especially if you can get space within walking distance of the largest employer in town, the school, or the college.
Maybe internet commerce, custom clothing, fresh foods, computer game design, who knows.
But, College is Important for Jobs Skills…..
No, it is not. The idea that your young go-getter will be more entrepreneurial after spending half a decade with tenured academics is laughable. If you need to learn accounting, take accounting at community college part-time for a fraction of the cost.
Why can't Iowa become the youth start-up capital of the country? Why must we continue to shuffle the young and the (presumably) ambitious into expensive colleges only to graduate with the pressure of debt and depleted financial resources pushing them towards the work-a-day life that could disappear in the next round of layoffs?
I'm Just a Lawyer, but…
Now, I am perfectly willing to admit that I am not the exemplar of my own advice – think of me as the desert hermit the protagonist seeks out for guidance. That is probably why I was attracted to the law, and most of  my legal career has involved debtor-creditor law, so I know how debt can screw up a life or a business venture.
This is how the Chamber of Commerce can help. They can assemble angel investors with cash, equipment, or space available. They can arrange discounts for accounting and legal services for things like taxation and payroll. They can send experienced businesspeople into the schools to speak on business creation, promote self-employment, and whatever else they can think of to encourage young Iowans to consider independent livelihoods without the need for debt financing.
If you fail, then start over with a different idea. If you succeed, then you owe me lunch.