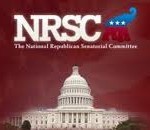 The Washington D.C. based organization tasked with electing Republicans to the United States Senate–the National Republican Senatorial Committee–is taking a new and proactive approach in achieving their mission this cycle.  Part of this strategy has included reaching out early to various political writers and thinkers in Senatorial battleground states–and you guessed it we qualify–to form relationships based on our shared cause.
Another element of this strategy is being visible early and often with what has become a hallmark of modern political messaging–the web ad.  Below is an exclusive first look at what I'm being told will be a continuing series of web ads making the case for Republican principles.  It is very well put together and offers some insight into what kinds of narratives we will see from Republicans not only here in Iowa next year–but in all the battleground states in 2014.
The young Republicans you will see do not appear by chance.  The Party has an incredible wealth of young talented leaders at the moment and these are the folks who are presently both framing the debate and effectively communicating the Conservative ideology nationwide.  Undoubtedly this younger generation will exclusively be responsible for the Republican brand over the next 15-20 years–and the RNSC is smart to start highlighting them early.