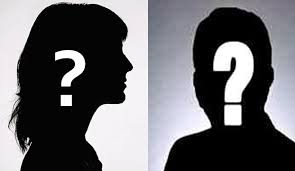 There is one certainty about the pool of voters who will decide the impending Republican Senate Primary–they won't necessarily be the "average" Iowan.  Some of the folks who show up to the polls on June 3rd, 2014 will surely be disaffected Independents (and some meddling Democrats), but the bulk of voters will be fairly hardcore Republicans and single issue activists.  This group will have a specific set of traits they are looking for in a candidate, so the question is what are they?
The focus here today will not be on issues, policy prescriptions, and deeply-held core beliefs–we will get into that down the road–but rather on the more admittedly surface level of broad characteristics.  I believe that the candidate who emerges will be a young, bold, energetic conservative.  Yes it's true that most of the potential field happens to possess these qualities, but I don't think this is a coincidence–here is why.
Iowa 2012
One of the best ways to gauge the mood of the current Republican electorate in Iowa is to look at who they gravitated towards in 2012.  Doing so quickly reveals that what has transpired in Iowa Republican politics closely mirrors what the Party has done nationally.  There is no doubt that youth and energy have become the calling card for the current Republican leadership at the Federal level, and you really don't have to look any further than Marco Rubio, Ted Cruz, Mike Lee, Rand Paul, Justin Amash and Paul Ryan.  Though they don't agree with them on anything, Democrats should be jealous of this list–and trust me they are.
This phenomenon of electing youthful outspoken leadership has certainly made its way into Iowa with the likes of Republicans Jack Whitver, Jake Chapman, Amy Sinclair, Bill Dix, Mark Chelmgren, Chris Hagenow, Jake Highfill, Meagan Hess and several others.  To show the Democrat antithesis of this check out just this small list of Democrat legi-saurs roaming around the Iowa Statehouse.
Though not a statewide race, the proof this tendency extends to the Congressional level is found in Republican Ben Lange's CD 1 bids in both 2010 and 2012.  The 2010 results are especially ripe for comparison to 2014 as it was an off-year election versus Bruce Braley with the challenger Lange being a mere 31 years old.  Far from getting blown out of the water he came only 4,209 votes short of the upset–with 32,244 more registered Democrats in the district and a libertarian candidate pulling 4,087 votes.  Also worth noting is that, though it was a Republican wave year, Braley couldn't even pull 50% of the vote as the "progressive" incumbent in an ultra-liberal district.
Iowa 2014
I think this makes a pretty good case regarding the general mood of the Republican electorate in Iowa, and makes it reasonable to predict our eventual Senate nominee will be a young fresh face.  Part of this trend is no doubt a logical and natural reaction to decades and decades of electing the "grey", "wise", and "experienced" political veteran–only to have them make a further mess of government.  No offense of course to any grey, wise, experienced Republicans.
On the national level it's more than a bit ironic that the Liberal baby boomers in the Senate and House–whose foray into political engagement began by protesting everyone over 40 in late 1960's–now find themselves holding power, but having grown stale…trying to fend off young, bold, and energetic Conservatives.
It's good spot to be in–and I'm glad Republicans are there.  Whether this continues in the primary or not predicting the candidate based on this trend is an interesting exercise…now lets see what happens.