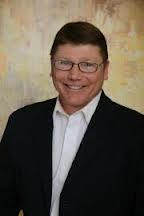 Late last week we brought you a message from Polk County Chair candidate Will Rogers.  Today we bring you a word from the other candidate in the race, Dave Edwards.  One of these two men will be declared leader of the Polk County GOP Tuesday evening.
Last year Mr. Edwards ran for the Iowa Senate in District 16 and, though he lost, showed a great deal of courage in running in the first place.  The voter registration numbers for this district on the day of the vote were: D-16,353; R-7,591; NP-10,410…enough said.  Though running against tremendous odds, Edwards put in a lot of work and was unafraid to talk about the non-PC issues negatively impacting his district.  If he should prevail Tuesday he will have a first-hand perspective on just how steep a climb some of the districts in the county have become.
Though there is a great deal of contrast between these two candidates both in style and background, I am convinced that either will bring a unique set of helpful traits to the Party.
Below is the full transcript of Mr. Edwards' letter to The Conservative Reader: Iowa.
——————————————————————————————————————
To begin with, I want to thank the readers of your publication for their support of my Senate campaign in last year's election.  We were blessed with a fantastic outpouring of volunteers  – from parades, to envelope stuffing, to door knocking.  It was a lot of hard work, but a very rewarding experience.  Volunteers like you are what it is going to take to reclaim our state and our country and we need to get fired up now to win that battle and help the Republican Party to grow and be the messenger for prosperity and freedom that our nation so sorely needs right now.
I am running for Polk County Republican Party Chairman because I want to stand beside you in that fight to beat back the liberals here in our county.
I have served my community in various ways over the years.  In the past, I've served as a member of Des Moines' Housing Appeals Board as well as several years as a board member for the Valley High Manor Neighborhood Association.  Currently, I am a proud member of the Carlisle VFW Post 2099, and serve in the Color Guard there, helping to provide flag and rifle ceremony presence at funerals for those who have served in the military.  I have put in many hours as a softball coach for various teams for my seven children for the last twenty years.  Also, my wife of 27 years, Teressa, and I, host a weekly family Bible fellowship which is held in our home.
Last March, I threw my hat into the ring as a Republican candidate for Iowa Senate District 16, running against a 16-year Democratic incumbent.  As a candidate for the Iowa Senate, I walked hundreds of miles and spent countless hours talking to voters in my district. I met a tremendous number of Republicans and Independents who agreed with us in principle, but did not feel actively engaged with our efforts.
I believe that there is an opportunity right now to bring these voters into the Polk County Republican Party by having leadership in the party that they can relate to and showing them the tremendous success we can have as a party by promoting our principles of limited government and personal responsibility.
I envision a Polk County Republican Party that takes the next step here to grow and strengthen itself even more. With Iowa's first in the nation status, I believe eyes across the country are directed at this state. I believe that with the right chairman and the right direction, Polk County can be seen as an example not just in Iowa, but across the country. We are well poised to bring Polk County to a higher level with the right leadership and vision. I have some specific goals for fundraising and voter contact/registration that I would like to achieve as Chairman, but I believe the most important part of my job will be to energize our base and build grassroots enthusiasm and activism to lead to a Republican victory in 2014 and beyond.
I am running for chairman of the Polk County Republican Party because right now this party is at a crossroads. Right now, there is a very real disconnect among the leadership and the members of the Republican Party in Polk County. This disconnect is pretty obvious from the Central Committee meetings, on down to the lack of voter enthusiasm I saw while on the campaign trail.
This county needs a leader that can work with everyone in the party. I believe I am that leader. I believe my experience on the campaign trail is proof of my commitment to the Republican party and of my strong work ethic. My campaign generated excitement across a broad spectrum of voters. I believe that was because I was a candidate people could relate to.  I mentioned earlier all of those unengaged Republican voters that I met while on the campaign trail. I believe this is a prime time to draw those voters into active involvement in the party by giving them party leadership they can trust and relate to.  I believe that my experience gives me tremendous knowledge about energizing grassroots activists and continuing to keep enthusiasm there.
In the end, all of our efforts will be measured out on election day.  Having run my own campaign I know first-hand what local candidates need in order to be successful. And the bottom line comes down to grass-roots organizing.  Personal contact during a campaign is the single most effective method of turning out voters.  We need to re-vamp our efforts at organizing our House Districts down to the precinct levels. We need to continually refresh and update data and volunteers so that candidates have an instant and built-in network to hit the campaign trail running.  And we need to host training to enable volunteers and candidates to maximize their efforts.
It is said that a house divided will not stand.  I am asking for a chance to pull the people of this party together and make the Polk County Republican Party better than it has ever been.  With your support, I look forward to advancing our conservative principles here in Polk County, and helping turn Iowa back to a red state once again.  Please make sure you are there for this important vote on Tuesday, February 26, 7:00pm at the Holiday Inn, Mercy Campus at 1050 – 6th Avenue in Des Moines.