Filed Under: 2012 Elections, 2012 Presidential Election, Elections, Featured Local, Iowa, Iowa General Assembly, Iowa Politics, Iowa Republicans

Print This Post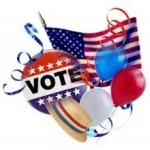 ((Below is Part 1 of a guest piece written by Matt Green, the link for continuing to Part 2 is at the bottom of page ))
I would like to thank Justin Arnold for the opportunity to give my observations on the 2012 Iowa elections to the followers of the Conservative Reader. As the chair for candidate Larry Kruse in an Iowa Senate race, I hope to share my experiences from the campaign trail from a southeast Iowa perspective in district 42, which comprises all of Lee and Henry county as well as east Jefferson and southern Washington counties.
The aim here is to concisely convey, as much as possible, what was done both right and wrong from a ground-level view, in the hopes of provided feedback that will be valuable in making adjustments to hopefully win back the state Senate in 2014. But before we get to specifics, let's do a general overview of the results of the election.
First off, unlike the meme the major media is trying to push, I don't see 2012 as a great victory for Democrats. At best, it was a stalemate for the most part with a slight improvement in legislative margins for their side. Even a quick analysis of an Obama victory yields the fact that a mere 165,000 vote swing in the four states of New Hampshire, Ohio, Virginia, and Florida separated Romney from victory. Break that across all the precincts in those states and you have a very small amount of votes that, if they went the other way, would have meant a Romney win with 270 electoral votes.
In addition to that narrow margin, there was also a distinct lack of coattails to Obama's second term victory, both at the national and state level, with small gains in the Congress and in the state House, with the state Senate near the same with one special election yet to be decided. The razor thin nature of many races meant that thing could just as easily had swung the other way in favor of the Republicans. In a number of other states legislatures however, Republicans achieved majorities, and in some cases supermajorities.
Such narrow victory has left an overall result of little overall change in the current power structure of government. With a little substantive analysis and necessary tweaks, it's extremely possible to for the Republican party to roar back to victory in what is generally the more favorable mid-term election in 2014. As the elections are state and not nationally based, that particular shift in focus should help build on the trend of voters picking Republicans over Democrats in the state races.
What follows is a simple feedback of some of the things done right and wrong at the state level here in Iowa, from the perspective of a campaign chair in a non I-80 corridor race. I hope to provide here a quick overview of areas that next time need to be targeted and either fixed, or improved on for the next time.
Recruiting for this cycle for the most part was excellent. We filled a majority of the seats in both the state House and Senate races by the filing deadline, and filled even more by convention, giving the Democrats a wide landscape to defend and spend money on, even in safe districts. Anytime you can make the opposition spend money and effort in as many places as possible, it helps your cause. We were competitive in all areas of the state, putting the Democrats in defensive mode out of the gate and forcing their strategy to based on protection rather than advancement.
To put this in context, the Democrats simply had to defend the seats that they had as well as those formerly Democrat seats that became open due to retirements or redistricting. These formed a 'firewall,' as it was called, where they dumped in the most money and manpower to retain. District 42 was one of those races. What they did was run very targeted and negative attack ads in the local TV media markets, primarily during the 6 p.m. newshour, backed up in mailers trying to suppress the Republican vote. These were originated out of the Iowa Democrat Party and were crude but very effective.
Our side attempted to be coordinated in the same manner, but was far less effective. There were several problems here. Though I think in general we had the right issues, we didn't relate it in a personal way. In short, we went for the head and not the gut. It is one thing to tick off your talking points, it is another to connect them to your target audience. Voters are still a bit wounded and reactionary from the recession, and right now favor the concrete over the grand vision. I don't believe we recognized this and properly targeted that sentiment.
To the Republicans credit, we tried to coordinate this both out of the governor's office and the Senate Majority Fund. Though I think the platform was generally right, it in many ways didn't go far enough into trying to get into the voters mind and persuading them to vote for our candidates. The points were simply not coordinated or refined enough to really make the voters see that their long term best interests would be taken care of by voting for the Republican candidate.
This disconnection further compounded when our advertising message for most candidates didn't seem to reflect the candidates' platforms. What was done was to take a survey and figure out on which issues the voters tended to agree with us. Problem is there was no tailoring to the specific candidate, and whether those issues were ones the voters actually cared about.
Add to that, there were insufficient responses to the attack ads put out by the Democrats. Though crude, their strategy in putting the bulk of their money into TV was not countered properly in both content and the media outlets chosen. We tried to win on strictly issues while forgetting that we needed to both sell and defend the candidate in those same vehicles to counter that negative message. In the end it was too diffused to be effective.
About the Author
Mr. Arnold is a long time constitutional conservative. He holds a Bachelor of Arts Degree in English Literature from the University of Iowa. Over the last few years he has been involved in numerous political campaigns, most recently serving as campaign manager for an Iowa House candidate and serving as a city chair for Tom Latham. He is self-employed, running a small business in Ankeny, Iowa where he resides with his wife.
Sorry, comments for this entry are closed at this time.