Filed Under: Featured Local

Print This Post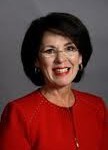 For all those interested, follow Art Smith on Twitter tonight.  His account is @arthurmsmith, and the hashtag tonight is #sd22.  For all those interested but unable to make it to the convention this is a great way to get the latest breaking details on this very important process.
About the Author
Mr. Arnold is a long time constitutional conservative. He holds a Bachelor of Arts Degree in English Literature from the University of Iowa. Over the last few years he has been involved in numerous political campaigns, most recently serving as campaign manager for an Iowa House candidate and serving as a city chair for Tom Latham. He is self-employed, running a small business in Ankeny, Iowa where he resides with his wife.
Sorry, comments for this entry are closed at this time.