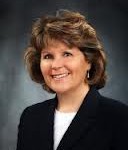 The Candidates
Steve Sodders (D)  vs.  Jane Jech (R)
Steve Sodders is the incumbent senator here; he is a Deputy Sheriff in Marshall County and first was elected to the Iowa Senate in 2008.  Jane Jech is currently a substitute teacher for the Marshalltown School District; she has 9 years of experience serving as a trustee for the Iowa Valley Community School Board.
The District
Senate District 36 is a couple of districts Northeast of Des Moines, and contains Marshall and Tama Counties and a bit of Black Hawk County.  Though Democrats need this seat badly the district on paper actually favors Republicans.  The voter registration numbers here are—(R-12,857) (D-12,736) (NP-16,488) (R+119).  Significant here is that over the last months Democrats have gone from being down almost a thousand to just a little over 100, this is clearly not a positive sign for Jech.
The Race
Much of the news in this district came in the Republican Primary where Jech surprised many by defeating the establishment's choice of Larry McKibben, who is a former Senator.  This result was surprising for two reasons—first she has ran for the House twice before and lost and, second, not only did she defeat McKibben she crushed him by nearly 20 points.  This unconventional path that Jech took for the right to face Sodders is witnessed by her website noting that she has the endorsements of Sen. Grassley, Ben Lange, and Jerry Behn.
As for the contest against Sodders, you may have already seen the commercials in this race as both candidates are up on TV in the Des Moines media market.  Beyond being an incumbent, Sodders is also the Assistant Majority Leader in the Senate which would make this a great pick-up for Republicans.
Both Parties are spending big in this race, which proves that Democrats are taking Jech seriously even though she has lost two prior bids to join the Iowa House.  Sodders has raised $92,000 on his own and has received $137,000 in in-kind contributions largely from the Democrat Senate Majority Fund.  Jech had raised $62,000 and has had the GOP kick in $32,000.
Jech is clearly a Tea Party candidate, which as long as she is able to win is a great thing for Republicans.  The flip side of this is that if she is not able to prevail she will join the list of candidates self-identified as Tea Party or Libertarian that cost the Republican Party influence over our state in the next two years.  This list essentially includes Senate District 34, and quite possibly could include Jake Highfill in HD 39.  If these races cost Republicans seats, expect the battle raging between the factions inside the Republican Party to escalate in the coming months.
I am currently not taking sides in this battle, and I operate on the George Will maxim of supporting "the most Conservative candidate that can win".  This cycle, the results for Jech in SD 36, Ryan Flood in SD 34, and Jake Highfill in HD 39 will go a long way in determining how conservative candidates in Iowa can be and still win.  I am certainly pulling for all of them—but if they are unable to deliver I will advocate in the future for candidates with a better chance of actually obtaining the seats that will allow Republicans to implement reform in Iowa.
Further Information
Steve Sodders— Senate.Iowa.Gov/Sodders/
Jane Jech—  JaneJech.com