Filed Under: Barack Obama, Economy, Featured, Federal Budget, TCR Main Site Post

Print This Post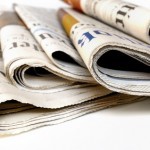 The Des Moines Register's Editorial on Monday, June 27, 2011 was titled "Steep budget cuts now could harm economy".
Summary – The Register's Editorial group pointed us once again to the "nonpartisan fiscal agency", the Congressional Budget Office (CBO).   They quoted the CBO's "dire warning about unsustainable federal deficits", but cautioned that the report also "warned that steep cuts right now could make the nation's fiscal condition even worse by kicking the legs out from under the economy".   Also on June 27th, The Wall Street Journal's front page led off with an article titled "Debt Hamstrings Recovery"[1].   The WSJ's Tom Lauricella notes "Around the globe, the inability of governments and households to reduce their debt continues to cast a shadow over Western economies"…"Unlike the aftermath of typical recessions, simply lowering interest rates hasn't been enough to get growth back on track…Quite the opposite has been the case…  The lowered cost of borrowing has enabled individuals and government to delay taking measures to change the way they spend and save."
Comment on the DSM Register's Selective Reporting – I have noticed a pattern of inconsistency in the DSM Register's and WSJ's reporting.   Many featured articles in the WSJ, arguably a far more competent source of economic analysis than Gannett's network, are minimized or never presented in the DSM Register.  In addition to the "Debt Hamstring" analysis, another recent example would be the study released by management consultant McKinsey.  They surveyed 1,300 companies and found that one third (1/3) of them will "definitely" or "probably" stop offering health insurance after 2014.  Since candidate Obama guaranteed us that we would be able to keep our current insurance, this seems like a worthwhile piece of news.  If the DSM Register featured it, I must have overlooked it.  I wonder if the nonpartisan CBO is aware of it?
Analysis of the "Spend Now, Save Later Strategy"  -  If we were in the position of China,  over $3 trillion in foreign exchange reserves[2], I would not have a big issue with spending some of those reserves to shore up a short term slump in the economy.   However Government debt as a % of GDP has increased from 30% in the early 2000's to 35% by the end of the Bush presidency (increasing under both Republican and Democrat congresses).  During the Pelosi-Reid-Obama era, that % is now approaching 60%.   Meanwhile consumer debt and mortgage debt has more than doubled since 2000 (from $10 to about $20 trillion combined).  Given the state of our debt, any increase in interest rates (almost a certainty the way the Fed has increased the money supply) will quickly multiply the consequences of our excessive debt.    For my entire adult life I have heard politicians claim that we will "save later, when the economy is stronger".  That day never comes.  The Clinton-Gingrich era budgets were a nice anomaly but were not based on sustainable structural changes.  The Register is wrong.  We must cut government spending substantially and quickly.
---
[1] WSJ 27 June 2011, Debt Hamstrings Recovery
[2] WSJ, 26 June 2011, "China Pledges Continued Support for European Debt"
About the Author
Mr. Bloom was the Chairman of the Iowa Polk County Republicans 2009-10. He is married with 4 Children and 5 Grandchildren. He holds a BS in Business, Eastern Illinois, and an MBA, University of Iowa. He is retired from John Deere, where he worked for 34 years in accounting, supply chain management and strategic planning.
Sorry, comments for this entry are closed at this time.