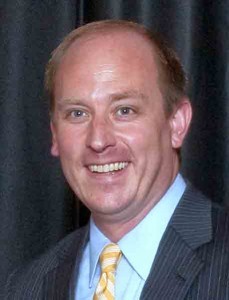 Matt Strawn, Chairman of the Republican Party of Iowa (RPI) for the past two years, ran unopposed this morning and was elected unanimously by RPI's State Central Committee. Â More information can be found here.
Matt has provided very solid leadership these past two years and was no small part in the Republican election victories in 2010. Â I've had the opportunity to work with him during this time and have found him to be extremely effective at leading his staff and he has a strong sense of what really needs to be done to ensure that Republican priorities are moved forward. Â He is a valuable asset to Republicans in Iowa.
It's also great to see that Jim Kurtenbach will continue as RPI Co-chair. Â Congratulations to both Matt and Jim!