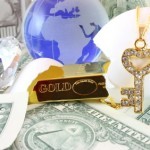 I need to apologize that I have been unable, in recent weeks, to keep this blog current for you.  As most of you know, I have discontinued my radio show due to the time commitment, and hope to get more writing done as a result.  Your kind patience is appreciated.  And now…
~ ~ ~ ~ ~
At 5:00 PM this afternoon a public forum is scheduled to hear comments on Democrats attempt to tear apart Iowa's long history as a Right To Work state (House File 2420, formally HSB 702).  It will be held in the Iowa House Chamber (details provided by Shane Vander Hart last week).  I will be there and will provide updates via Twitter and an updated post later tonight.
This is potentially one of the last great attempts by power-gorged Democrats to rake Iowans over the coals.  True, this year's bill only drops 18,000 Executive Branch employees into the lions' den, but at a whopping $5.3 Million theft of personal income.  This is another example of how our left-thinking leaders (*sigh*) believe they are empowered to redistribute wealth.
Consider, my friends, the fact that the unions that state employees are members of (voluntarily today) exist under the guise of protecting those employees from the very government that is now handing them (the unions) the keys to the state treasury.
And this is YOUR MONEY that is being used to BUY THE VOTES of more "fairly" fund the labor unions.
Who needs the unions when the General Assembly is more than happy to throw your money away?  Let the poor government employees keep their dues!
If this passes, and if Democrats continue to hold power next year, the law will almost certainly be expanded to include the public sector.
Call your state House Member and Senator and tell them you do NOT want to see this bill (commonly referred to as "Fair Share") become law.  And then you can just say "bye-bye" to any new major business development in Iowa.
I know I don't have to worry about my Representative in the Iowa House, Peter Cownie (R-House District 60).  Here's his update from today on this very topic:
Iowa has a proud history of being a "Right to Work" state since 1947 when it became law. This means an employee does not have to pay union dues if he or she so chooses. It is that simple: Iowans do not have to pay union dues if they are not a member of that union. I believe very strongly in this law and the economic freedoms it protects.

Being a 'Right to Work' state is a selling point that economic development groups use in attracting more businesses and jobs to Iowa. In the current economic climate, there is nothing more important than attracting new business and jobs to Iowa. Furthermore, the Legislature should always keep in mind how to ensure that the businesses and jobs we already have in Iowa remain in Iowa. Forced unionization is not the way to do either.

According to the Association of Business and Industry, a group that represents hundreds of businesses and 300,000 people in Iowa, "being a Right to Work state is a powerful tool that businesses look at when locating to Iowa. Any erosion of this would be a detriment to Iowa's business climate and that is exactly what we don't need today."So, that brings us to a bill that is being floated around the Capitol today. "Fair Share" is what it is commonly known as in the news and among advocates. The current bill is narrowly written to apply only to Executive Branch public employees of the State of Iowa. This means that Executive Branch employees would be forced to pay dues to a union to which they have chosen not to join. The non-partisan Legislative Services Agency estimates this will generate an additional $5.3 million in revenue annually for the state employees unions. Eighteen thousand Iowans who currently choose not to join the union will be paying that $5.3 million.

I do not believe now is the time to force a $5.3 million burden on 18,000 Iowans. I will not be supporting this bill.