Filed Under: Featured, Radio

Print This Post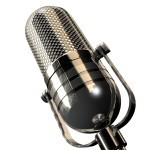 On The Reasonable Republican today, Art Smith will be sitting in again while Dr. Pat Bertroche suns himself somewhere.  On the show today (form 2:00 to 4:00 PM Central):
Mark Rees, candidate for 3rd District US House Republican Nomination.  We'll talk about his position on the big issues of the day, and how he plans to make a different in Washington.
In the second hour, Representative Dave Deyoe, a member of the Iowa House will be in the studio to talk about the budget and the reincarnation of the Fair Share bill.
Call in at 888-327-1007 or 515-327-1007, or jump into the online chat.  We want to hear from you!
About the Author
Mr. Smith is the Publisher of The Conservative Reader. He is Partner/Owner of Ambrosia Web Technology as well as a Systems Architect for Wells Fargo. Art hold a degree in Computer Science from Drake University in Des Moines, Iowa, and is a political blogger at the Des Moines Register. Art's views are purely his own and do not necessarily reflect the views of Wells Fargo.
Sorry, comments for this entry are closed at this time.