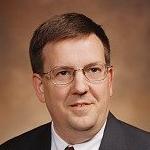 (DES MOINES)—House Republican Leader Kraig Paulsen (R-Hiawatha) commented on the governor's condition of the state address today.
"The governor needs to be straight with Iowans, he has raised taxes to balance his budget and that is unacceptable.  Balancing the budget is not good enough if it's on the backs of the taxpayer.
"Among others, the governor has signed utility tax increases, raised taxes on Iowa employers,  and a $250 million tax levied on property tax payers.  The governor has repeatedly proposed and signed over a half a billion dollars in tax increases.
"Iowa families have been tightening their belts but, they can no longer be asked to carry the weight of this governor's mistakes and mismanagement."