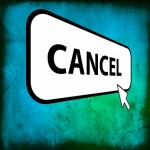 (Updated with message from Ed Failor Jr. below. – Ed.)
We received word from Ed Failor Jr. of Iowans For Tax Relief that Thursday's planned debate on House File 807, Repeal of Federal Deductibility, has been canceled. We don't yet know when it will be scheduled. You may have heard that Iowans For Tax Relief were asking for people to show up at the Capitol on April 2, but due to this late event, that request is canceled.
We were wondering whether the Majority Party was trying to delay things until the media attention died down, or if they were working on some other tactic to sneak the bill through.  Kent Sorenson, Republican House Member representing House District 74 (Warren County), tells us via twitter tonight that the Democrats are working on an amendment in an attempt to ensure they can get 51 votes.  This could be interesting.
We still strongly urge you to contact your representatives to express your opinion about the bill. A tax on a tax is not good for Iowa.
To find out who your representatives are and contact them:
The Conservative Reader is committed to ensuring that you know when your rights are in danger.  This is one of those times.
Update: Message From Ed Failor:
Dear Friends-

Great news…we have just learned that the Democrat Leadership in the Iowa House has canceled debate tomorrow on the bill to force you to pay a tax on a tax. This means we do not need you to travel to the State Capitol tomorrow. This is a small victory for us, as typically, this action would indicate as of tonight Speaker Murphy does not have the votes to repeal federal deductibility.

We must remain vigilant. We need you to continue contacting your Legislators and Governor Culver to remind them it is not fair to pay a tax on a tax. If federal deductibility is repealed over 490,000 Iowa taxpayers will see a tax increase, not to mention that of those 180,000 people make less than $40,000 per year.

We will continue fighting for you, and we are not taking anything for granted until House File 807, the bill to force you to pay a tax on a tax, is officially dead and we have taken back the People's House.

Your financial support is more critical than ever so we can continue airing on message of "No Tax on a Tax" on television and radio stations across Iowa. If you are able to support our efforts, please make a secure online donation to Iowans for Tax Relief today by clicking here.

Sincerely,

Ed Failor, Jr.
President
Iowans for Tax Relief