Filed Under: Featured, Party Politics, Politics

Print This Post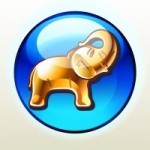 After 5 ballots, Jack Whitver tonight won the Republican Nomination for the special election in Senate District 35 at a nominating convention held at the Kirkendall Public Library in Ankeny.
"I'm honored to be the Party's nominee and I intend to keep the seat in the Republican column. I promise to keep promoting conservative values in the state of Iowa," said the local business owner and law student.  Jack, his wife Rachel and their newborn daughter live in Ankeny.
Whitver will face a candidate to be selected by Democrats on Tuesday January 18th. Democrats will select a candidate on Monday of next week (January 3rd) to oppose Whitver.
Highlights from tonight's convention in Senate District 35.
Meeting opened with full room… standing room only. …