Filed Under: Featured, Religion

Print This Post
Update: word usage mentioned in comments – Ed.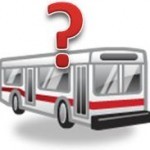 This past week we were hit with what many probably thought was a a set of odd ideas. This all started when DART (Des Moines Area Regional Transit Authority… that is, the local bus company) started displaying ads purchased by the Iowa Atheists and Freethinkers.
Of course, those ads could only be trouble.
Full disclosure: I am a born-again Jesus Freak of the 1st order.  I don't want any confusion on this point as we proceed.
Odd idea #1: Atheists would be so bold as to attack God (or in some minds, Christians).  Today, we Christians are tending to be very sensitive to any kind of "persecution".  If only we knew what persecution really is.  …