Filed Under: Business, Featured Local, Government, Iowa Congressional Delegation, Iowa General Assembly, Iowa Politics, Iowa Senate Repubilcan Leader Paul McKinley, Iowa Supreme Court, Labor Unions, Public Schools, Recovery

Print This Post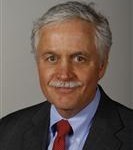 Though the third longest session in Iowa history has been over for two weeks, Governor Branstad still has until the end of July to sign or veto any of the legislation that was passed.
While there were some notable and very positive accomplishments, Senate Democrats also stood in the way of a lot of positive progress.
Here are a few accomplishments followed by some of the missed opportunities.
1) Sustainable Budget
We finally are back on the path to long-term fiscal sustainability with a budget that spends less than we take in and funds Iowa's priorities. Is there more we can cut? Absolutely. But it's a good start and a real break from the problems of the last four years.
2) Rule & Regulatory Reform…